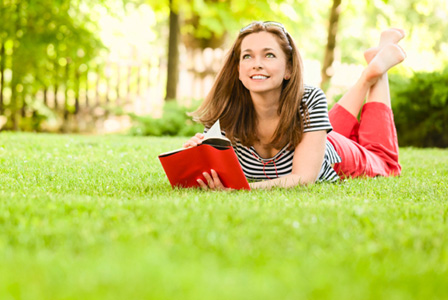 I don't think there's anyone who wouldn't love an extra hour in every day. Here are some small ways to streamline your day that add up so that you can have an extra hour to yourself.
Squeeze an extra hour with these simple tips
The last time we checked, there were still only 24 hours in a day. What if you could save five minutes here, 10 minutes there and gather a whole hour for yourself each day? You can, with a few simple tricks.
Thin your inbox
Email is one of the greatest efficiency tools ever invented — and one of the biggest time-wasters each day. We subscribe to newsletters, sign up for notification of special offers and subscribe to a few blogs. Let this go unchecked and your inbox gets so clogged you waste time finding the truly important messages. By unsubscribing to newsletters and notifications, you automatically weed out mail you most likely won't read anyway. If you follow blogs, consider following them in a reader. When you have time to read, you will have a fresh supply of material all in one convenient place.
Important emails should be saved in a folder, away from your inbox. This makes it easier to quickly find the messages that need attention, and to respond to them efficiently.
Single-tasking
Wait, aren't we supposed to do as many tasks as we can at the same time? Multitasking has become a badge of honor, but is it really the most efficient way to use your time? Researchers at Ohio State University found that multitasking really doesn't make you more efficient. "There's this myth among some people that multitasking makes them more productive," says study researcher Zheng Wang, assistant professor of communication at Ohio State University. "But they seem to be misperceiving the positive feelings they get from multitasking."
How can you use single-tasking to save time each day? Day-to-day tasks that take time to complete — think laundry, tidying up the house or paying bills — can be done more efficiently when you focus on only one task at a time. Paying bills? Have everything handy that you need gathered at your desk, then turn off your cellphone, your Facebook feed and the television and focus only on the bills. Folding laundry? As soon as you are finished folding, put the clean laundry away.
Simplify errands
How many times during the week do you run to the store? Whether it's the grocery store, the gas station or the large retail store, each time you make a trip you are wasting time. Plan meals for at least four days in a row, then shop once for all groceries you need for those meals. Fill the tank when you stop at a gas station, instead of just adding a few gallons here and there. Keep a list of common items you purchase from the large retail store and add a check mark next to each item when you begin to run out.
We just found your free hour — how you spend that hour is entirely up to you.
More time-saving tips
Time management tips for working moms
Time management: Reap the rewards of the routine
Finding time: Time management tips for new moms
---
The opinions expressed in this article are of the author and the author alone. They do not reflect the opinions of SheKnows, LLC or any of its affiliates and they have not been reviewed by an expert in a related field or any member of the SheKnows editorial staff for accuracy, balance or objectivity. Content and other information presented on the Site are not a substitute for professional advice, counseling, diagnosis, or treatment. Never delay or disregard seeking professional medical or mental health advice from your physician or other qualified health provider because of something you have read on SheKnows. SheKnows does not endorse any specific product, service or treatment.