Personalized Shirt
Just For Dad
Father's Day is fast approaching and many of us are more budget-conscious than ever before. With a little bit of creativity you can create a personalized shirt to make any dad's heart melt. This bleach-pen T-shirt tutorial comes complete with templates and costs less than a new tie.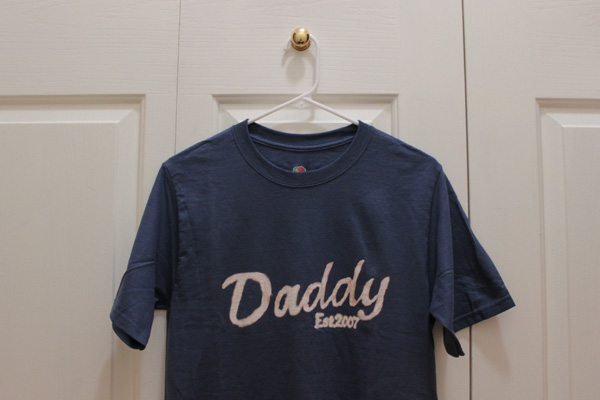 Dads can be hard to buy for on birthdays and holidays. Before you fall into the trap of getting him one more coffee mug, try making this easy T-shirt with design templates included. You can personalize it to incorporate the date your special guy became a father or grandfather, and the entire project is quick, easy and inexpensive.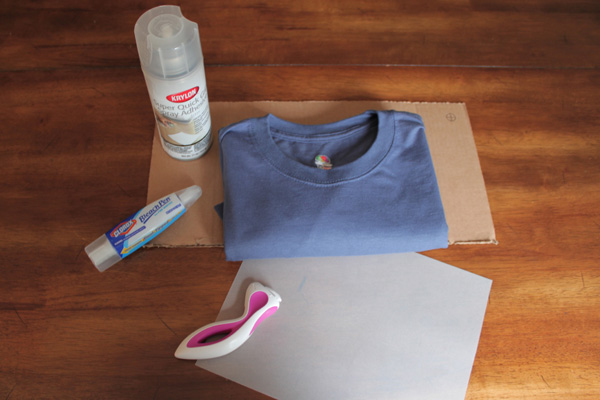 To create a bleach-pen T-shirt you will need:
Plain, dark-colored t-shirt. Avoid shirts with stretch or pretreated cotton; cheap t-shirts work best!
Bleach pen
8.5 x 11-inch sheet of vellum paper
8.5 x 11-inch piece of cardboard
Craft knife
Spray adhesive
Now that you've found a gift to create, what's for dinner? Pick something to make Dad happy from this Father's Day menu he'll love.
Get started: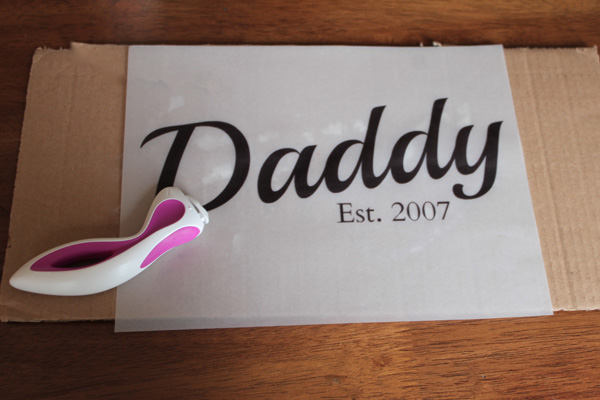 Step 1: Choose a design template and print the template onto vellum paper.
Step 2: Place the printed design on cardboard and carefully cut out lettering with the craft knife. Make sure to save the inside of each letter, as they will be needed to complete the stencil for your design.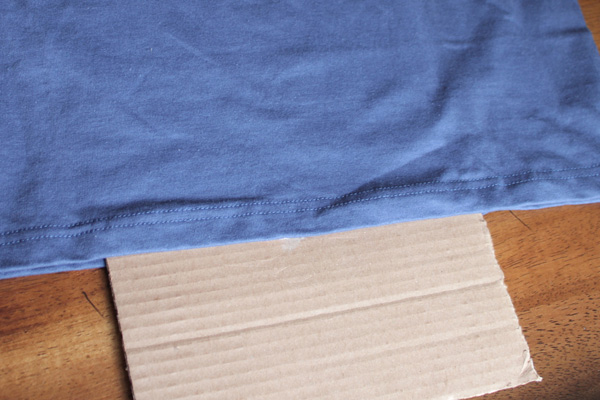 Step 3: Insert the cardboard between the front and back of the T-shirt, placing it directly underneath where you will be placing the stencil.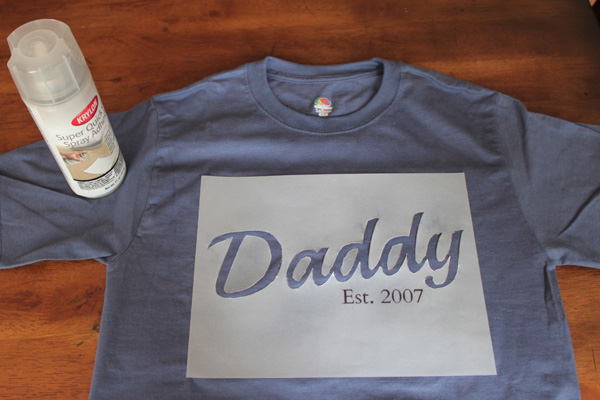 Step 4: Cover the back of vellum sheet stencil with spray adhesive. Spray the back of the inside of each letter that you have saved as well. Spray generously, making sure to cover the edges of your design thoroughly to prevent the bleach from bleeding through.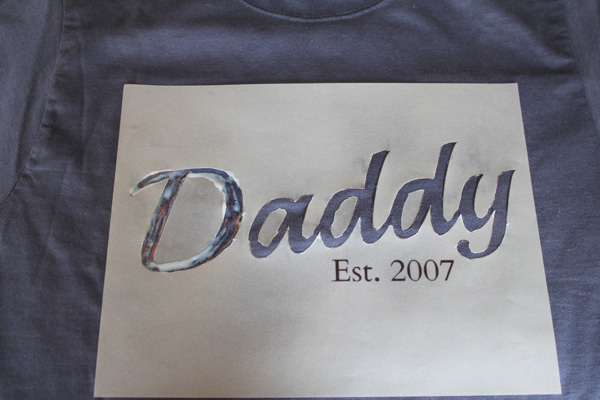 Step 5: Place the stencil evenly across the front of shirt. The adhesive will easily pull away from the shirt, so take your time centering the stencil and placing it exactly where you want it before smoothing it down completely. Place the insides of any letters that are separate from your stencil in their places as well. Make sure all edges are firmly adhered to the T-shirt.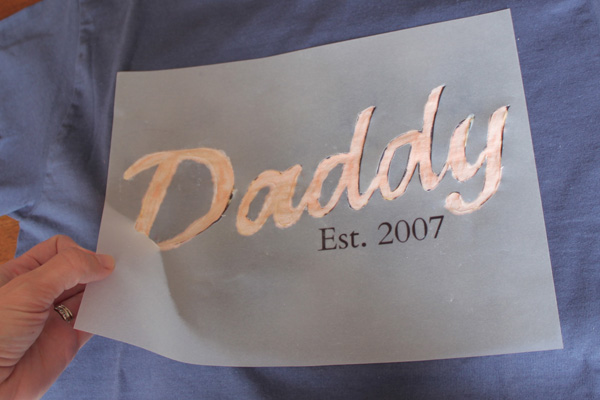 Step 6: Use a bleach pen to fill in the entire area of your stencil. Apply a generous amount, working from the edges inward to reduce the chance of the bleach bleeding through the stencil.
Step 7: Let the bleach dry completely before removing stencil. Use a hair dryer to speed up the drying process if needed. To remove the stencil, peel from one corner lifting upward; take care not to let any parts of the stencil touch the T-shirt once removed.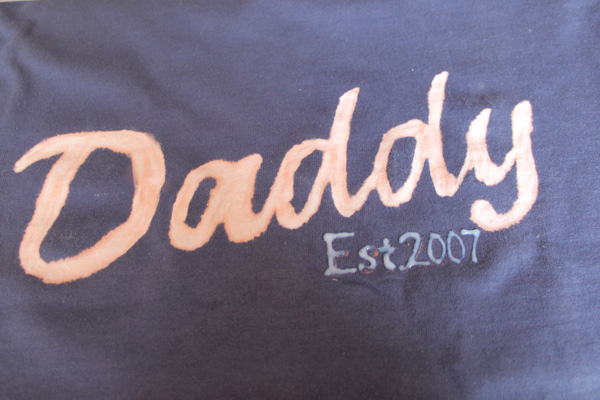 Step 8: Using the template as a guide, choose the years that pertain to the special dad in your life and carefully pen in small lettering using the bleach pen. Let dry completely.
Step 9: Wash and dry the shirt by itself -- do not put in with other laundry. Now your personalized shirt is ready for Dad or Grandpa to wear this Father's Day!
More great DIY projects: 
DIY framed silhouette art
DIY hankie table runner
DIY crafts for kids