Hotels with sweet rides
Exploring destination hot spots is easier thanks to these hotel car, bike and motorcycle rental programs. So, what are you waiting for? Hit the road!
Rome Cavalieri, a Waldorf Astoria resort
Drive the Italian car of your dreams with the Italian Super Car Experience Day at Rome Cavalieri, a Waldorf Astoria resort. Explore the historic streets of Rome with panache while behind the wheel of a Ferrari, Lamborghini or Maserati. Does your little one have an appreciation for the finer things, too? You're in luck. Rome Cavalieri also offers mini Ferrari racing for kids in its children's play area. Set on a 30-meter race circuit, the track features a fleet of six pint-sized electronic cars. Just stop by Rome Cavalieri's concierge desk to make arrangements.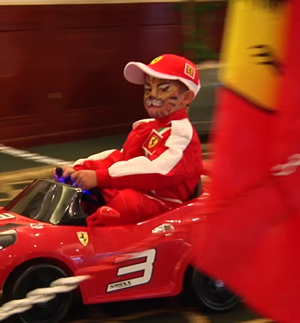 Westin Aruba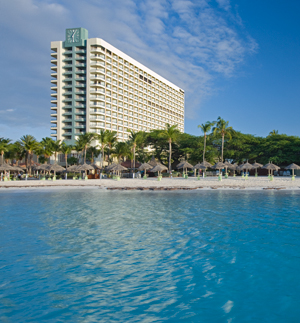 Take to the streets in style with Westin Aruba's Hog Island special. A partnership between the luxury Aruba resort and a local Harley-Davidson dealership, the five-night package includes accommodations and discounted Harley rental. Hit the 19.6 miles of street solo or book a four-hour guided tour that travels to historic sites like the California Lighthouse and Alto Vista Chapel. The Hog Island special starts at $199 per night and includes an ocean-view room, 20 percent off motorcycle rentals, 10 percent off Harley-Davidson memorabilia and a $150 food and beverage credit.
AKA Rittenhouse Square, Philadelphia
Guests staying at AKA Rittenhouse Square can rent wheels at a moment's notice with an on-site Zipcar program that includes unlimited access to a car for as little as an hour at a time. If you're planning a longer outing — say, for shopping along Walnut Street or picnicking in Sister Cities Park — then make arrangements with the concierge for picnic baskets, GPS units or other necessary amenities. All fuel, insurance and reserved parking spaces are included in Zipcar rates, which start as low as $7.25 per hour.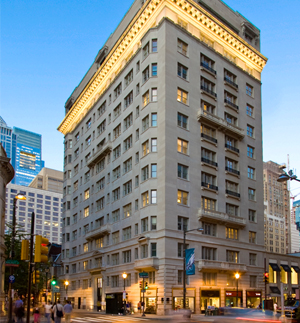 New Orleans Marriott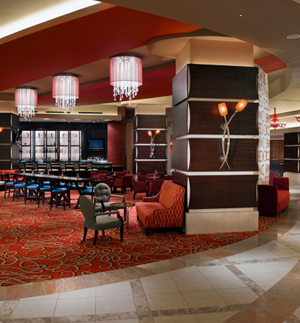 It's inevitable. A trip to The Big Easy will include many sweet treats. Work off those extra beignets with a ride on a beach cruiser rented from New Orleans Marriott and Eagle Rider New Orleans. Looking for two wheels of the motorized kind? The hotel also offers electric bike, Harley-Davidson motorcycle, and Vespa or Piaggio scooter rentals. Starting at just $15.99 for the beach cruiser, the rental program from New Orleans Marriott has a variety of bikes to suit every traveler.
Four Seasons Resort Scottsdale at Troon North
Explore Arizona's wide-open spaces behind the wheel of a Mercedes-Benz E350 Cabriolet with The Open Road package from the Four Seasons Resort Scottsdale at Troon North. Take in Sedona's stunning vistas while on the Red Rocks Rendezvous route or sample specialty olive oils at Queen Creek Olive Mill with the Ooh La Olive tour. The Pass to Prescott is another must-see with the fresh scent of pines lining the road to Arizona's original capital. Besides the fancy rental, you'll get a gourmet picnic lunch, suite accommodations and customized welcome amenity.
More must-read travel features
2012 Summer hotel deals
Checking In: Hotels for foodies
Where the stars stay and play