Best Lakes
For Summer Fun
Summer is quickly approaching, which means it's time to start thinking about fun at the lake. With so many amazing lakes across the US, it can be tough to choose from all of the great options, so we've done some homework for you. You can't go wrong with these 10 great lakes.
(page 2 of 5)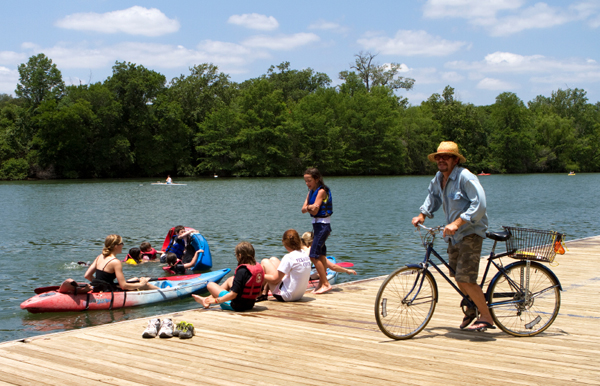 Peaceful and beautiful, Lady Bird Lake (above), located in Austin, Texas, allows only non-motorized boats, which makes for a relaxing, quiet day on the lake. When you visit the lake, be sure to take a bit of time to check out Barton Creek, the lake's famous tributary.
Lake Chelan, a 50.5-mile glacier-fed lake in Washington state, offers deep, clear blue water, and world-class wineries and gourmet restaurants in the surrounding community with a small-town feel.
Up next: More lakes for summer fun >>