Fun Spring Project That's Easy And Cheap!
As gorgeous as store-bought wreaths are, some can cost up to $100! Instead of forking over a few day's worth of take-home pay, make your own adorable wreath out of just crepe paper and Styrofoam. This also makes a great gift for Mother's Day!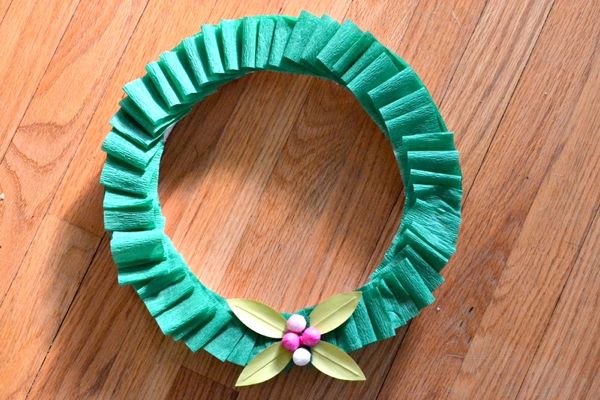 Create the perfect spring wreath for your front door or a gift your mom will love with this easy and cheap DIY.
What you'll need: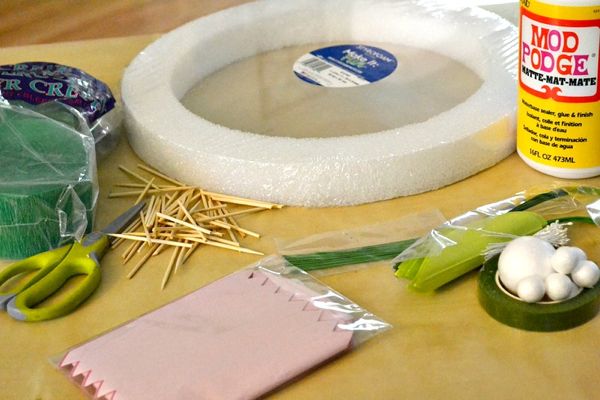 11 x 14 Styrofoam wreath
Colored crepe paper (I used emerald green)
Glue
4 small polystyrene balls
Pink and white colored tissue paper
Leaf tissues (can be bought here)
Ruler
Step 1: Cut the crepe paper into 4-inch strips
Measure and cut the green crepe paper.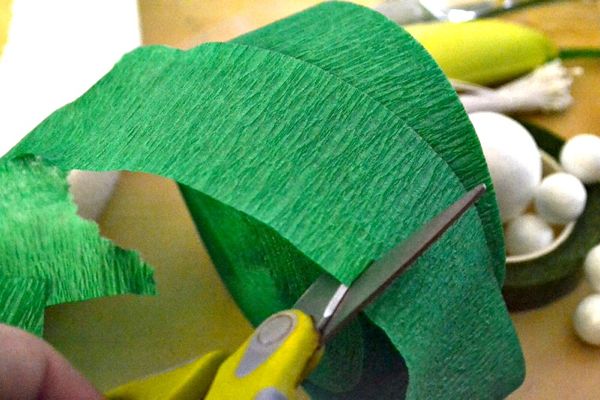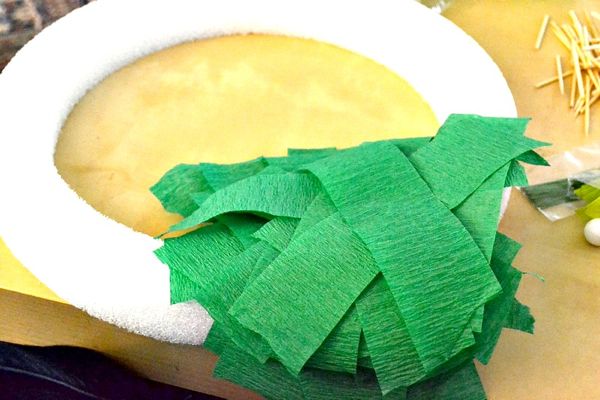 Fold each strip in half and glue the strip to the wreath.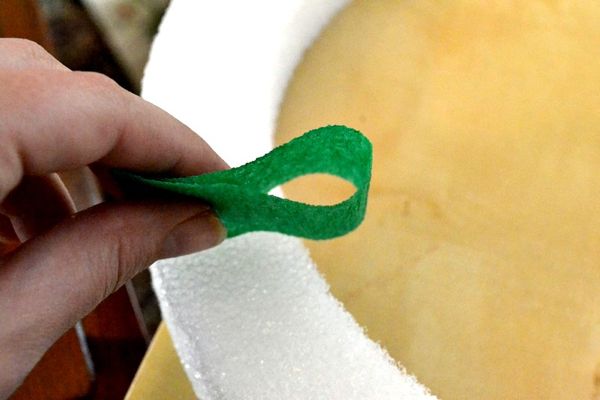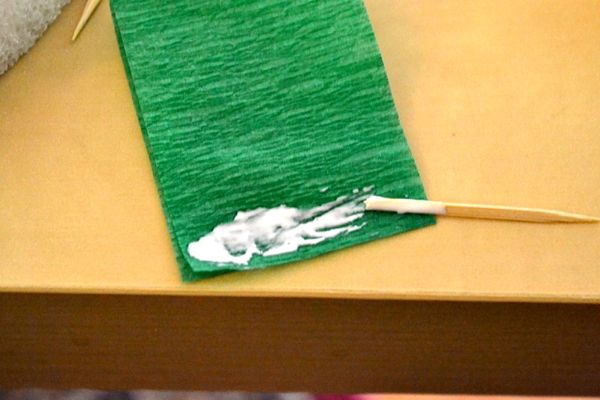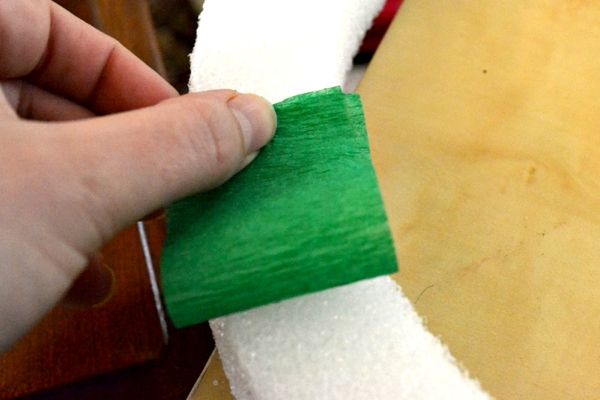 Layer the strips so they overlap by gluing the top of each strip underneath the top of the other.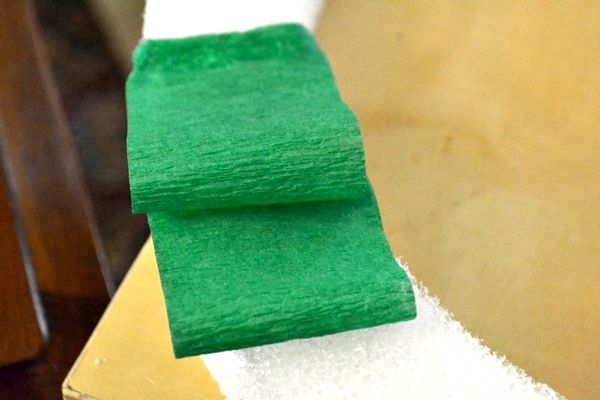 Repeat until the entire wreath is covered.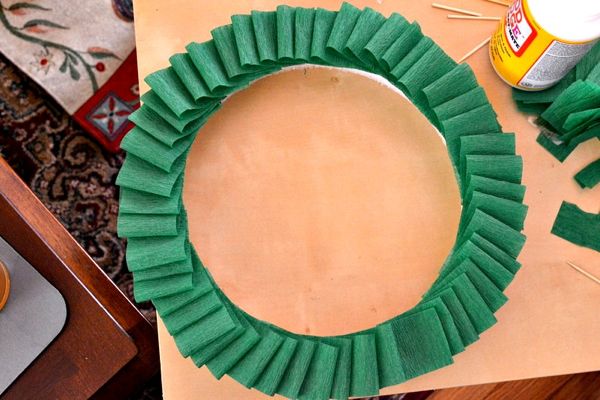 Let the wreath sit until the glue dries. While wreath dries, cover the small balls with colored tissue paper and twist the back of the paper.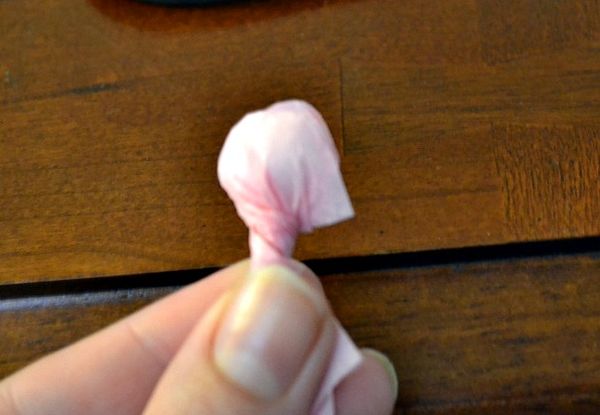 Step 2: Glue the tissue balls to the wreath
Glue the bottom of the tissue balls to the center of the bottom of the wreath. Glue the tissue leaves around the tissue balls and let dry.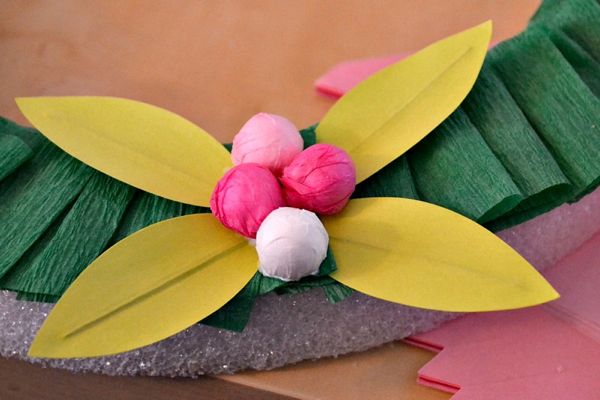 Wrap the edge of the wreath in the remaining green tissue paper and glue the edges down. Hang or display the wreath where you'd like and enjoy!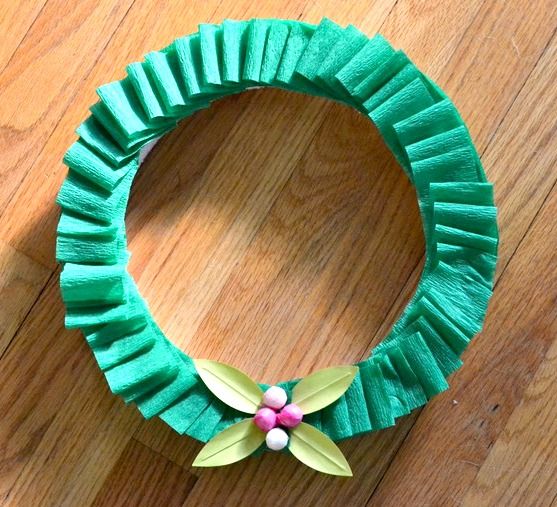 More DIY crafts
DIY handkerchief ruffle tank top
DIY bling dog collar
DIY Mason jar projects