Upcycling, defined
Upcycling: Taking something that you would normally throw away, recycle or donate and turning it into something useful and beautiful.
As much as most of us have great intentions when it comes to reducing, reusing and recycling, sometimes it takes seeing a great idea somewhere else to inspire us.
Pinterest, the same site where you can find drool-worthy desserts, gorgeous outfits and craft projects that you could pin forever, is also a great resource for ideas to help you find great ways to upcycle many of the things that you'd otherwise throw away, donate or recycle.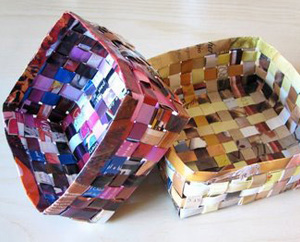 Clippings reworked
We love these recycled magazine baskets and we're already dreaming up ways to use them. We're thinking they'd be great to replace gift bags, house our keys on the kitchen counter or hold napkins. These baskets are so pretty that we're certain you'll also come up with a long list of ways to use them.  (Original pin)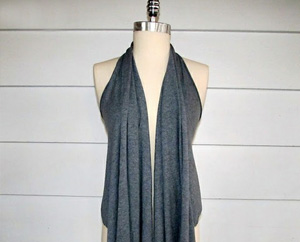 Fashionable wrappings
How about that boring old gray shirt at the bottom of your dresser drawer? With a pair of scissors and five minutes of your time, you can make yourself a fun draped vest that can also be worn as a long, casual scarf. We love this one so much we might actually buy new T-shirts so we can have a stash of these in multiple colors. (Original pin)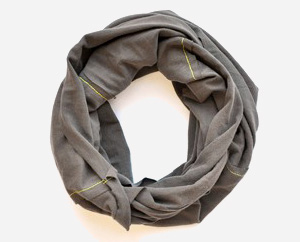 Style to infinity and back
While you're digging through your huge pile of old, tired T-shirts, set one aside to make this great infinity scarf. We think this would be a fun addition to our tank tops this summer or to keep us warm and cozy this fall. (Original pin)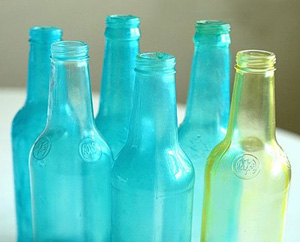 Pretty little things
We think that this pretty tinted treatment for empty glass bottles is one of the best ideas we've seen. With just three supplies that most of us already have on hand, you can take your empty glass bottles from languishing in the recycling bin to brightening up your home. (Original pin)
These four ideas for repurposing and upcycling are just a few ideas we found on Pinterest. We were amazed at how many fun ideas we found in just a few moments. With just a bit of poking around, you can find a way to upcycle just about anything.
Happy repurposing!