Staying healthy
while you travel
One of the biggest challenges I face on the road is maintaining my fitness routine. Suddenly, a Snickers from the minibar seems like a perfectly fine breakfast. But staying healthy while you travel is easy at these hotels, thanks to their fitness programs.
Harbor Beach Marriott Resort & Spa, Fort Lauderdale, Florida
Not only does Harbor Beach Marriott Resort & Spa have its Healthy at Harbor Beach wellness program, but it also was the first Marriott hotel to designate an official wellness professional to oversee things like guest nutrition, exercise and overall healthy lifestyle. Taking control of your fitness goals is easy with the hotel's three health-focused packages: Eat Well, Move Well and Be Well. Depending on which package you choose, you'll learn fresh approaches to healthful cooking; go through a complete fitness assessment and training session, and leave with a personalized workout program; or treat your spirit with nutritional guidance and stress-relieving activities.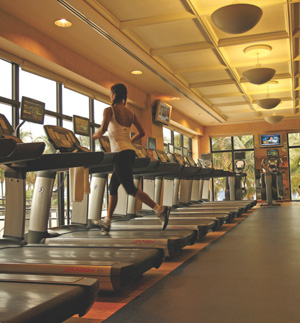 Green Mountain at Fox Run, Ludlow, Vermont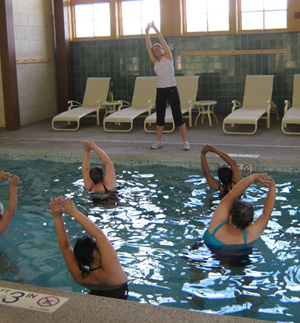 Green Mountain at Fox Run in scenic Vermont is a women's health retreat that pioneered a non-diet approach to weight loss and has been helping women find and maintain a healthy weight since 1973. Making sustainable, long-term changes is the most important thing in weight loss, and Green Mountain takes the focus off of the scale and instead helps you repair relationships with food, your body and yourself. A typical day at this fitness retreat includes instruction on mindful eating and meditation, plus workout classes that range from strength training to Zumba to hiking. You can also designate time for private consultations or massage to work out the kinks after a day on the trails.
Sheraton Hotels
The global nutrition initiative at Sheraton Hotels means access to Sheraton Fitness programmed by Core Performance at hotels across the world. Color Your Plate by Sheraton Fitness is a dining system that makes it easy to eat healthy on the road. Incorporating the "nutrition color code," hotel menus feature colorful nutrients from fruits and vegetables to create an ideal dietary balance -- for example, yellow foods for optimized brain function and red foods for heart health. Featuring only items with less than 500 calories, menus are great for your waistline, too. But that doesn't mean tasteless grub – menu items include skirt steak with chimichurri sauce and turkey BLT.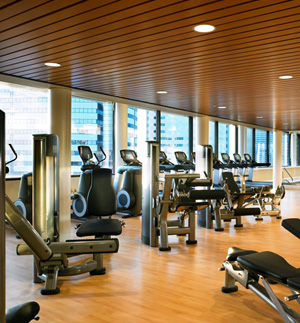 Even Hotels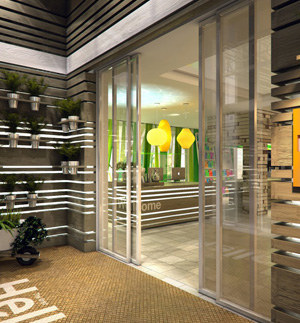 A new brand from InterContinental Hotels Group, EVEN Hotels will provide solutions for all aspects of your travel wellness needs in the areas of exercise, food, work and rest. With a holistic wellness approach, EVEN Hotels' rooms will be designed for in-room workouts with multi-functional amenities, like a coat rack that doubles as a pull-up bar. A "wellness wall" will show fitness options within walking distance and offer workout tips and a place for equipment rental. Nutritionally conscious menus will highlight natural, fresh and energizing meals. You can even ditch the $10 bottles and fill up on flavored, filtered water in a glass bottle provided by the hotel. The first EVEN Hotel is scheduled to open in early 2013.
Other travel news and tips
Travel like a celebrity
New and renovated hotels in the US
Best places to get over a breakup