Craft With Sticks
Once you are done snacking on your tasty frozen freezer treats, make sure to save the sticks to whip up these fun crafts. Any one of these simple projects can be made in a single afternoon crafting session.
(page 2 of 5)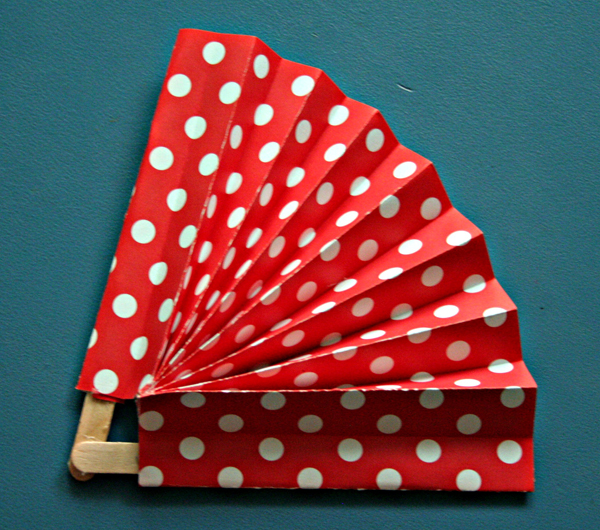 Scrapbook paper fan
Supplies to make one fan:
2 regular-sized Popsicle® or craft sticks
1 piece of scrapbook paper or card stock
Hot glue gun and hot glue
Directions:
Using a straight edge, cut a piece of card stock or scrapbook paper to measure 12 inches by 5 inches.
Accordion-fold the paper starting from the shorter end, making 1/2-inch folds and using a folding tool or straight edge to create crisp creases.
Fold the ends of the paper over the Popsicle sticks, leaving 1 inch of each stick exposed, and glue into place.
Overlap the ends of the sticks for the fan handle and glue into place. A small amount of glue can be used to secure the fan creases at the bottom, as needed.
Up next: Popsicle® play food >>