Where the stars stay and play
Being a celebrity is hard. Your days are full of adoring fans, designer clothes and five-star vacations in between blockbuster films. OK, so maybe it's not that hard. We could learn a thing or two from our famous friends. Vacation like a celebrity by booking a stay at one of these swanky hotels.
Grand Velas, Riviera Maya
Julia Roberts, Angelina Jolie, Justin Timberlake – the list of celebrities gallivanting around Mexico's Riviera Maya reads like a who's who of Hollywood. Do the Riviera Maya like a star and reserve a grand luxury suite at the Grand Velas. Enjoy oceanfront views and a private pool on the terrace of your own Caribbean hideaway. Can't get enough decadence? Try the Riviera Maya Water Journey at the spa, a revitalizing hydrotherapy ritual that takes you from a color therapy steam room to experience showers and ice chambers – all in the name of beauty. No wonder these Hollywood icons always look so fresh on vacation!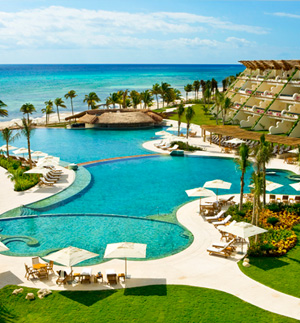 Travaasa Hana, Maui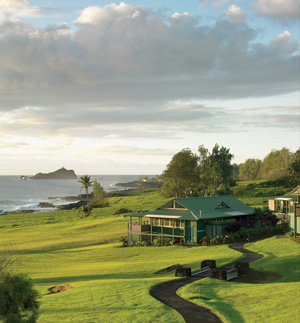 Maui is a hotspot for celebs like Cameron Diaz and Owen Wilson who are seeking a tropical getaway far from the prying lenses of the paparazzi. Travaasa Hana is the perfect respite, set on 69 acres of Maui's lush eastern coast along the scenic Road to Hana. Seventy spacious rooms include sprawling sea-ranch cottages and bungalow-style garden suites with dramatic ocean and mountain views. Part of a new brand and hotel concept, Travaasa Hana is an experiential hotel where cultural programming and classes like traditional lei making are a part of your stay. Surf Maui's legendary waves or hike through lush forests, then come back for a treatment at the spa that uses local plants, minerals and water.
Four Seasons Whistler, British Columbia
An up-and-coming destination of choice for the "It" crowd, Whistler is a rustic and charming mountain town popular with skiers and outdoor adventurers. So it's not surprising that star sightings here include ultra-fit actors like Hugh Jackman, Tom Cruise and Hilary Swank. A stay at the Four Seasons Whistler means over-the-top everything, from private residences and mountaintop dining to glacier tours, aerial sightseeing trips and Olympic adventures. And the luxury travel fun isn't just for grownups. Four Seasons Whistler is one of the first area spas to offer spa treatments specifically for kids. We're talking hot fudge sundae-inspired manicures and Princess Dreams products – so Suri Cruise.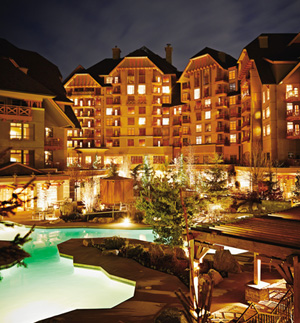 Brown Palace Hotel & Spa, Denver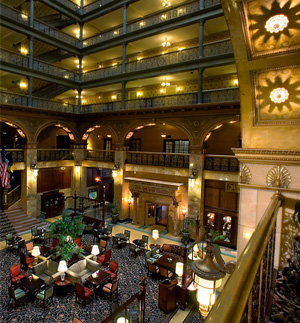 Billy Joel played a duet with the hotel's pianist in the atrium lobby. President Eisenhower penned some of his memoirs in the Gold Room. Even the Beatles and Rolling Stones have swept through the hotel, and so have Taylor Swift, Enrique Iglesias, Katharine Hepburn and Madeleine Albright. The celebrity stories at the Brown Palace Hotel & Spa are positively endless. Retrace the famous footsteps by staying in one of four suites named for presidents like Reagan and Roosevelt. Book the Brown Palace Luxury Package and enjoy lunch at the hotel plus a slew of spa treatments like a Swedish massage and facial. Don't miss Champagne brunch at Ellyngton's or dinner at Palace Arms, consistently ranked of Denver's best restaurants.
Other fantastic places to check in
New hotel openings
Complimentary resort amenities
The best spring break travel deals