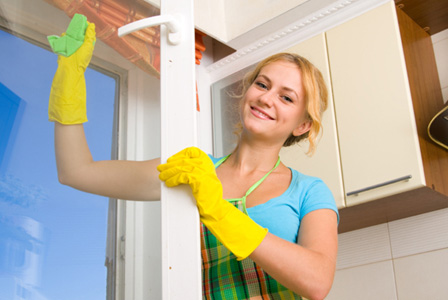 Spring cleaning offers a way to feel more in control of your hurried life, and a sense of starting the new season with a lighter load. But when you work from home and raise kids, it's hard to find the time.
Organization and the work at home mom
The key to spring cleaning is to get organized in your approach — and get the kids involved! Try these spring cleaning tips from organization expert Seana Turner.
Plan before you begin
Ever been hit with the urge to clean — only to be left with a bigger mess than the one you began with, thanks to kid and work distractions? Turner says the key to avoiding this misstep is planning ahead. Identify what items you have on hand to help in the process of storing and discarding, whether it's garbage bags, boxes or plastic bins.
Schedule
For spring cleaning to offer solutions rather than problems, schedule blocks of time per area (not room) in your calendar, just as you would a work commitment, and plan where the items from that room will go. Visit Donation Town for lists of charities in your area that pick up donations for free. Contact a local library that you want to donate books and media to, and confirm when they accept them. Find a town recycling day to get rid of hazardous chemicals. Reserve time on your calendar to clean out the junk a few days before those times, to make progress steadily -- and before the date arrives.
Get the kids involved
Turner suggests getting kids involved with an organizational system: Dispose, donate, relocate (stuff that belongs in a bedroom but has found a home in the junk drawer), return to the space, and store. If kids are too young to read the words, implement a color-coded system or put a picture representing the purpose of the container ( for example, a recycling truck) on it, to help kids identify what goes where. Spring cleaning can be also be a great way to teach kids important lessons about limiting possessions, being charitable with items they no longer use and earning money. While you shouldn't "bribe" your kids to clean, offer them a set amount -- for example, a quarter -- for every item they donate that is in good condition that they've not touched in a year. When the process is done, allow them to decide what they want to do with their hard-earned cash, whether it's saving for something or taking a family trip to the ice cream parlor.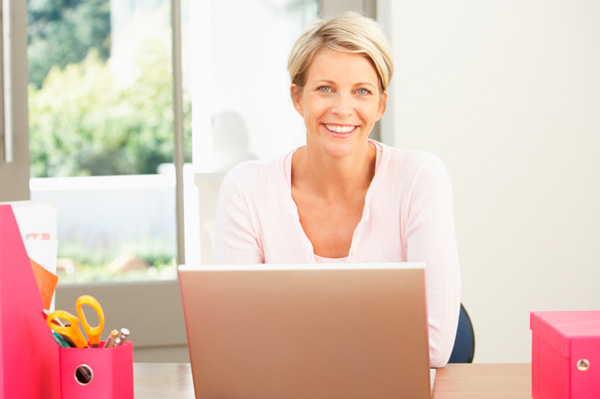 Control what you can
Cleaning is not unlike your life as a stay-at-home working mom. You can't control everything — so start with the items that don't involve joint-decision making, such as your desk, home office and closet, before you try to convince your spouse to purge his "man cave."
Working Mom 3.0
The modern woman is redefining what it means to have a successful career. Rather than feeling torn between climbing the corporate ladder and having a happy family life, many women are choosing to merge the two and transition careers from a traditional role to a more flexible one. Working Mom 3.0 is reinventing the definition of "working mom," as office hours are held at home and revolve around nap times.
This column begins by chronicling the experiences of Stephanie Taylor Christensen, a former marketing professional turned self-employed stay-at-home mom, writer and yoga instructor, as she strives to redefine "having it all" on her own time and terms.
More tips for working moms
Working Mom 3.0: Work at home, spend less
Working Mom 3.0: Tax credits worth taking
Working Mom 3.0: Thank your mother
---
The opinions expressed in this article are of the author and the author alone. They do not reflect the opinions of SheKnows, LLC or any of its affiliates and they have not been reviewed by an expert in a related field or any member of the SheKnows editorial staff for accuracy, balance or objectivity. Content and other information presented on the Site are not a substitute for professional advice, counseling, diagnosis, or treatment. Never delay or disregard seeking professional medical or mental health advice from your physician or other qualified health provider because of something you have read on SheKnows. SheKnows does not endorse any specific product, service or treatment.