Spring is in the air, and you know what that means: It's time for a little spring cleaning. This annual event is about more than just breaking out the cleaning products and scrubbing down the house. From clearing out unused items to assigning new chores to the kids, you can organize all of your spring cleaning with iPhone apps.

Chore Bank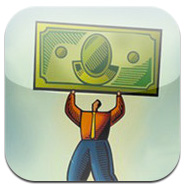 Spring cleaning should be a family affair, so if you have kids, get them in on the action with the help of the Chore Bank iPhone app. This app is great for families that give allowances for chores. It allows you to create a virtual bank account for each child. You set up a chore list and assign a monetary value to each chore; when your kiddo completes a chore, you check off the chore and the value of the chore is added to that child's account. This iPhone app is great for spring cleaning and beyond.
Price: $1.99

Rumgr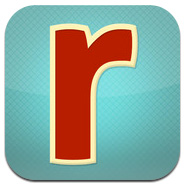 Pull out the big boxes and go through your house, room by room, selecting items you haven't used in the past year. It's time for a garage sale -- an online garage sale. The Rumgr iPhone app allows you to take a picture of each item that you want to sell and post it immediately to an online marketplace. There's no filling in annoying descriptions, titles, tags -- not even a price. Make spring cleaning a snap with this app.
Price: Free

Cleaning Manual
Closet check! Don't forget your own closet full of clothes during spring cleaning. Look over your favorite outfits -- as well as your dressier clothes for special occasions -- to ensure they don't have any stains. If they do, the Cleaning Manual iPhone app will guide you on stain removal. When stains are left on clothes for too long, they can become impossible to remove. Don't let your most prized party dress go to waste when you can freshen it up with easy directions from this iPhone app.
Price: Free

Clean Freak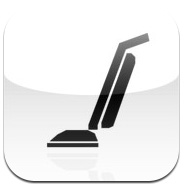 Tackle your spring cleaning list, then make it easier on yourself next spring by staying on top of it all year. The Clean Freak iPhone app was designed by working parents. This app helps you break down your chore list into small sections, allowing you to tackle one chore at a time, each day.
Price: 99 cents

Good Housekeeping @Home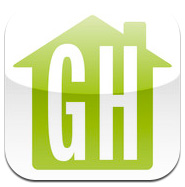 The Good Housekeeping @Home iPhone app includes great tips and tricks to help with your spring cleaning project. Among the app's useful features is a Do-It-All Cleaning section that gives surface-by-surface, no-fail cleaning advice, backed by the authority of the Good Housekeeping Research Institute.
Price: Free

Find an app for anything in our best iPhone apps series >>
More apps for the iPhone
Best apps for the iPhone: Weather apps
Best apps for the iPhone: Coupon apps
Best apps for the iPhone: Restaurant reservations and reviews apps