If you're wondering whether it's a day for a bikini at the beach or for popcorn and a movie, the answer is on your iPhone. Well, it's in a weather app on your iPhone. These five weather apps keep you in the know -- from daily weather to breaking weather alerts.

The Weather Channel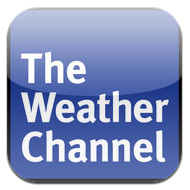 Let's start with what has to be the best-known weather app, The Weather Channel. More than 200 staff meteorologists means that The Weather Channel brings weather forecasts by the day, week and hour to your iPhone. Features include interactive maps, severe-weather alerts, video of breaking news coverage and social medica capabilities.
Price: Free

AccuWeather for iPhone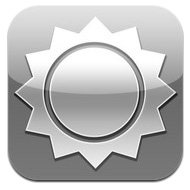 The AccuWeather for iPhone app allows you to weatherproof your day, from hourly to 15-day weather forecasts for 2.7 million locations. AccuWeather offers some pretty cool features, including iCloud support, calendar integration, social media sharing and more. You'll also receive severe-weather alerts and multiple weather views.
Price: Free

Hitting the road? Check the weather, then try a travel app >>

WeatherPro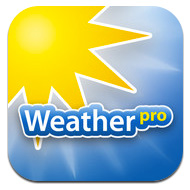 WeatherPro receives great reviews from users, so we're comfortable suggesting this paid weather app for your iPhone. Delivering weather for more than 2 million locations, the WeatherPro iPhone app gives the thermometer reading as well as the "feels like" temp, making it easier to pick your daily wardrobe! For hard-core weather trackers, you also get the air pressure, precipitation amount and relative humidity.
Price: $3.99

Surf Report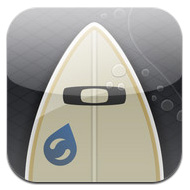 Surf's up -- or is it? Find out with the Surf Report iPhone app! Oakley Surf Report powered by Surfline takes the mystery out of checking the surf. Learn the surf height, swell direction and tide. Also monitor the weather and view a two-day forecast. According to the developers, "you'll know exactly where to go when there's a low tide, with an epic SSW swell and an onshore breeze." If you know what that means, you need this app.
Price: Free

Hurricane Report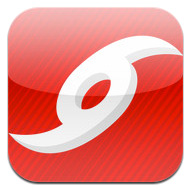 If you live in an area where hurricanes have or can hit, download the Hurricane Report app for your iPhone to keep your family safe with advance knowledge of an impending tropical storm or hurricane. The iPhone weather app tells you where the current storm is and where it's headed. It also tells you how powerful the storm is so you can adequately prepare.
Price: Free

Find an app for anything in our best iPhone apps series >>
More apps for the iPhone

Best apps for the iPhone: Coupon apps
Best apps for the iPhone: Restaurant reservations and reviews apps
Best apps for the iPhone: Health management medical apps