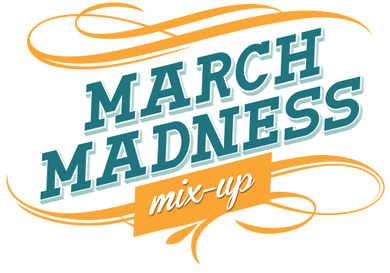 The results are in
Head to the brackets to see which pick won out.
It's that time of the year! Let the March Madness begin -- but this time we're doing it the SheKnows way. Find out how you can get involved in the March Madness mayhem, minus the basketball. If you're already over the whole balls-to-the-wall season, then these festive brackets are for you!

The Lowdown
Here at SheKnows, we embrace every type of woman. But for the women who don't give a hoot about the whole March Madness basketball spiel, this is for you! While your husbands, boyfriends and friends are busy hovering over their own boring b-ball brackets, you'll be savoring our own fun-filled brackets instead.
Starting on Monday, March 12, you'll be able to vote for our own brackets every day until Thursday, March 15. On Friday, March 16, the winners of each of the six brackets will be revealed.
Not only do you get to vote on fun, festive brackets from our very own Food, Entertainment, Beauty, Love, Pets and Parenting sections, but you can enter the chance to win some fabulous prizes as well!
Brackets
The six brackets start Monday, March 12, include these fun and sassy topics you can vote on:
Don't forget to come back every day, from March 12 to March 15, and vote for your favorite pick in each bracket! And definitely don't miss out on the final winner for each bracket, which will be revealed Friday, March 16. Click on each bracket above to start voting now!
Bonus
If you're feeling lucky, then make sure to enter our March Madness Giveaway contest. Click on the links below for a chance to win some fabulous finds for each March Madness bracket, including makeup, gift cards, wine accessories, a leopard-print Snuggie and much more:

Food: Wine or wine not? Best reason for drinking wine