Last week, we shared five fun apps to keep your kids entertained. Well, if you want to keep your little ones busy and help them learn a thing or two, why not try an educational iPhone app for kids? These great learning apps for the iPhone keep little hands occupied and big minds stimulated.

Super Why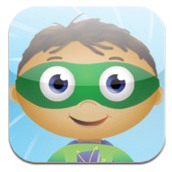 PBS fans, take note. The Super Why iPhone app allows your kids to have super-duper fun while learning the entire time. Your kiddo will gain the power to read along with their favorite Super Why characters: Alpha Pig, Princess Presto, Wonder Red and Super Why, all while practicing the alphabet, rhyming, spelling, writing and reading.
Price: $2.99
Wacky Safari Free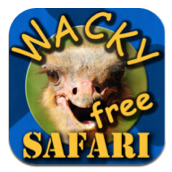 Combining animal photos, animal sounds, bright colors and great designs, the Wacky Safari Free iPhone app will keep your toddler or preschooler entertained for long stretches. Wacky Safari Free has five activities, including Mix & Match puzzles and Laugh and Learn (funny animal jokes and facts). Your child really will learn as she plays.
Price: Free
Rocket Math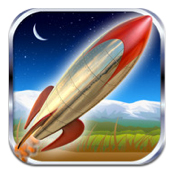 Three ... two ... one ... blast off! Combine numbers and outer space with the Rocket Math iPhone app for kids. Choose one of the 56 missions to complete while the rocket is in space -- touch stars, coins, clocks, 3-D shapes and pizzas. Your child earns a bronze, silver or gold medal. This game is great for kids at many different math levels, because missions range in difficulty from simple addition to square roots.
Price: 99 cents
Complete Toddler Preschool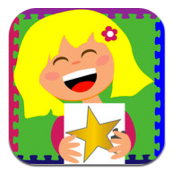 Turn your toddler or preschooler into a genius -- or at least keep him occupied with a mindful iPhone app -- with Complete Toddler Preschool. It includes three game modes (quizzing, flashcards and toybox), 30 categories and three voiced-over languages. You control the game menu (it's kid-proof), but your child controls the app to learn shapes, letters, musical instruments, animals, seasons and much more.
Price: $2.99
Wheels on the Bus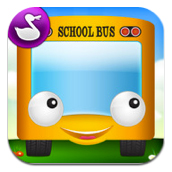 The Wheels on the Bus iPhone app, which won multiple awards and was named one the best iPhone apps for kids, is great for younger children. Based on the popular kids' song, this educational iPhone app is a fun, interactive musical book. Hop aboard the bus to spin the wheels, open and close the doors, swish the wipers, pop some bubbles, make a dog bark and more! This iPhone app encourages cognitive, language and motor development.
Price: 99 cents
Find an app for anything in our best iPhone apps series >>
More apps for the iPhone
Best apps for the iPhone: Restaurant reservations and reviews apps
Best apps for the iPhone: Health management medical apps
Best apps for the iPhone: Budgeting apps