You love talking to your kids, but occasionally you need a few minutes of peace and quiet. Whether it's because you're ready to pull your hair out after a long day at work or you're in the doctor's waiting room, your iPhone is an excellent tool for distraction. So download one (or all) of these great iPhone apps to keep your kids entertained. Remember, sharing is caring -- and this counts for your iPhone, too.

Smack Talk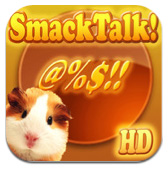 The Smack Talk iPhone app might drive you crazy, but it will keep your child occupied. This crazy iPhone app for kids features an animated guinea pig, kitten and Chihuahua. The animals repeat what your kids say in high-pitched squeaky and low-pitched freaky voices. The developers claim it provides hours of hilarious laughter -- and it's quite possible.
Price: 99 cents

Colorama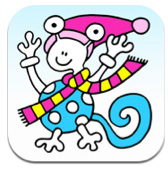 For the little artist in your life, the Colorama app for your iPhone enables him to color in an animated coloring book. It includes more than 700 coloring pages, but even better, you can post his masterpiece to Facebook, email it to friends, save it to your camera roll or print it. Taking parental pride in your kid's creations has never been easier.
Price: 99 cents

Disney Fairies Fly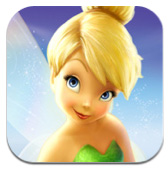 If your little Disney fan is obsessed with the Tinker Bell series, you might want to download the Disney Fairies Fly iPhone app. Your child can tilt your iPhone to guide the fairy on a magical flight, during which she picks up items and collects pixie dust to score points and unlock new surprises. Follow Iridessa, Silvermist, Rosetta, Fawn or Tinker Bell herself on the adventure.
Price: $4.99

Angry Birds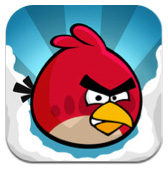 No app roundup for kids would be complete without Angry Birds. Unless you've been living under a rock, this iPhone app really needs no explanation. However, just in case, here's the short version: You slingshot angry birds into snorting pigs who have stolen the birds' eggs, with the simple goal of destroying the greedy pigs. Word to the wise -- make sure your kids can't purchase the Mighty Eagle to pass levels. The in-app purchases add up fast, and even a 3-year-old can figure it out!
Price: 99 cents

Balloonimals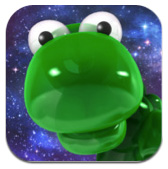 What kid doesn't like balloons? The Balloonimals iPhone app allows your child to create balloon animals by blowing into the microphone on your iPhone. As the balloon inflates, shake the iPhone to begin creating a cool animal. Keep shaking ... and when the animal is fully inflated, your kiddo can pet his creation to find out what happens next.
Price: $1.99

Find an app for anything in our best iPhone apps series >>
More apps for the iPhone

Best apps for the iPhone: Restaurant reservations and reviews apps
Best apps for the iPhone: Health management medical apps
Best apps for the iPhone: Budgeting apps