5 Hotel deals for FeBRUARY 29, 2012
In case you haven't noticed, 2012 is a leap year. This means that the human-created calendar year is trying to catch up with the astronomical year by adding an extra day – Feb. 29 – to the calendar. So what does this mean? Leap year hotel deals, of course! Here are some of my favorites.
Tanque Verde Ranch, Tucson, Arizona
Ranking high on the list with adventure travelers, Tanque Verde Ranch is set amongst three of Tucson's most popular nature parks – the Rincon Mountains, and the Saguaro and Coronado national forests. The nation's largest dude ranch is surrounded by a total of 60,000 acres of open space perfect for horseback riding, hiking, fishing, swimming and more. On the night of Feb. 29, Tanque Verde is offering accommodations at just $29 when you book four total nights -- and that includes meals and activities! There are no TVs in the rooms at Tanque Verde, so you can really unplug and unwind. You know, the way vacation used to be.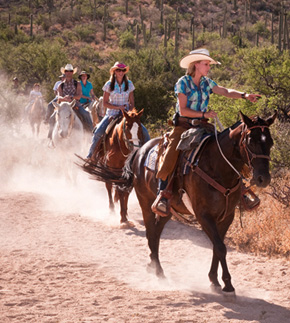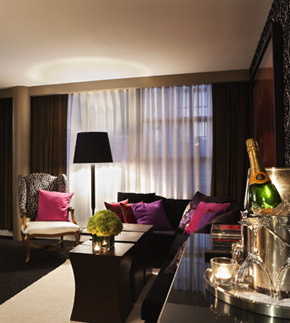 OPUS Vancouver, Canada
Book three nights at the OPUS Vancouver, stay over Feb. 29, and you'll get that evening for just 29 cents! The hotel is located in Vancouver's artsy neighborhood of Yaletown, a converted warehouse district, and is just steps from boutiques, galleries, spas and restaurants. But before venturing out for a meal, you need to try the hotel's very own pop-up restaurant. In its current incarnation, it's known as Cento Notti and offers both pop art and food, all with an Italian influence. After dinner, make a date at the onsite OPUS Bar. It's a bright and funky space where the cocktails are as dramatic as the '60s-inspired furniture.
The Fairmont Copley Plaza, Boston
A little more than 4 million people celebrate a Leap Day birthday. These poor saps can sometimes be deprived of big fetes, so the Fairmont Copley Plaza is making good with two packages just for Leap Day babies. The Leap Year Day Birthday package includes a welcome amenity, individual birthday cake, Champagne toast and overnight accommodations starting at $29 for the first night and $319 for the second. For "leapers" who are looking to party in style, the Ultimate Leap Year Day Birthday Extravaganza offers a full-blown Champagne toast and cake reception for 10 people in a Fairmont Gold suite. The package starts at $2,900 and includes two nights' accommodations.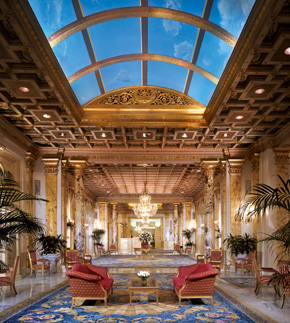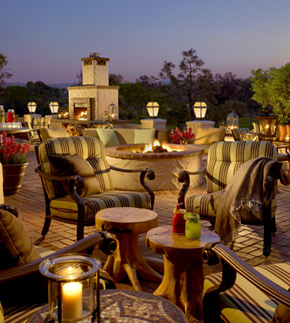 Rancho Bernardo Inn,
San Diego
Mention the words "leap year" when making reservations at Rancho Bernardo Inn and you'll get 29 percent off for the night of Feb. 29. If you were born on the date, then the San Diego inn sweetens the deal by giving you that night free! Plus, the onsite Veranda Fireside Lounge & Restaurant is offering a three-course meal for $29, and also on-deck is a 29 percent discount on spa treatments and round of golf at its championship course. In total, there are 45 holes of golf at Rancho Bernardo including the Resort Course, which is the only course in San Diego to have hosted both PGA and LPGA TOUR events.
70 Park Avenue Hotel,
New York City
In the 19th century, according to British tradition, on Feb. 29, it was socially "acceptable" for a woman to propose to a man. In the spirit of this (thankfully now-antiquated) tradition, the newly renovated 70 Park Avenue Hotel is encouraging ladies to take the romantic reins with complimentary "Leap of Faith" planning sessions from the hotel's Romance Sommelier. From sky-high dinner reservations and helicopter tours of Manhattan to secret speakeasy lounges with the best corner booths, the love expert can help you plan a proposal fit for the history books. The offer is valid the entire month of February.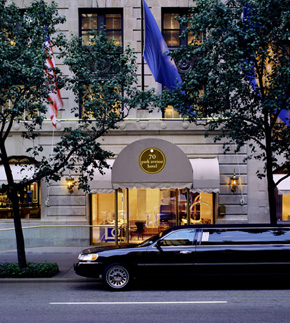 More travel tips and ideas
Checking in: Historic desert hideaways
Top 5 volunteer trip destinations
Be our guest: 5 hip hotel incentives