Must-Visit
Unique Hotels
Tired of over-paying for bottled water and high-calorie snacks in your hotel mini bar? So are we. Smart hoteliers know that it's the little things that count with travelers. (Why every hotel in the United States hasn't caught onto the concept of free WiFi, we'll never know!) Luckily, these hotels have gotten the memo and offer in-room unique mini bars that go beyond peanuts and soda.
(page 2 of 5)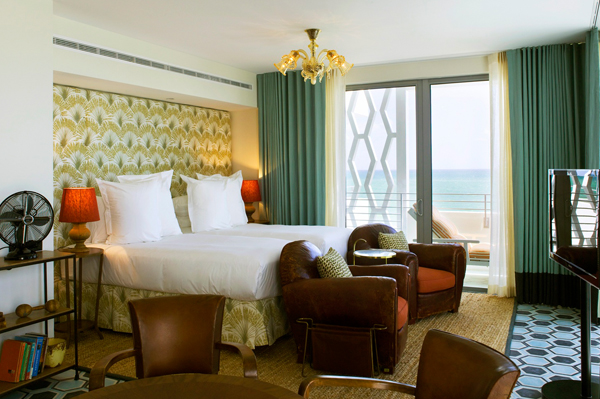 Soho Beach House Miami
In a city where hoteliers obsess over minimalist style, Soho Beach House Miami isn't afraid to play around with rich texture and color, a look that's done exceptionally well in an Art Deco design. In-room bars supply generous amounts of liquor and cocktail fixtures. You can go-it alone or order the "One While Changing," where a bartender prepares drinks for you in-room before a night out. A true sanctuary, Soho Beach House Miami's restaurant is the only amenity open to non-hotel guests.
Up next: Go retro >>