Picture This
Displaying family portraits is a sentimental way to capture and remember your family's history. Sometimes, however, less formal snapshots -- that are easily changed around -- make a fun personal statement to decorate the walls of your home. Depending on the size of frame used, you can show off several 4x6 sized prints on clever clothesline ribbons, reflecting a current hobby, cherished family pets or a recent vacation.
(page 2 of 2)
Step three:
Attach your ribbon by carefully wrapping it around to the back and hot gluing on both sides. For this size frame, the first ribbon was glued 3" from the top and then the second ribbon was glued 5 ½" below the first ribbon. Make sure you leave a little give in the ribbon for the clothespins.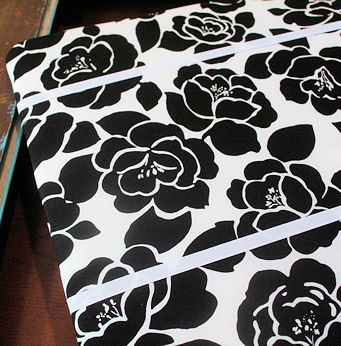 Step four:
Carefully insert the fabric-covered cardboard into the frame and glue into place.
Step five:
Using wooden clothespins, attach your pictures to the ribbon. It is fun and also visually appealing to stick with a theme for your photo display. You could also display postcards, birthday cards or memorabilia, depending on your interests.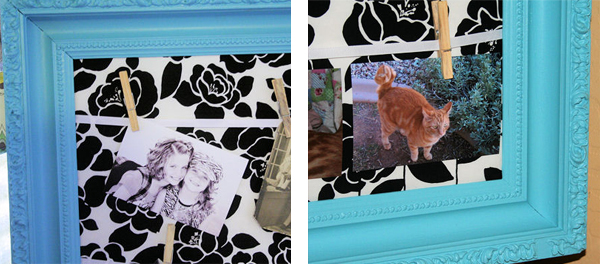 Surrounding yourself with joyous family snapshots or pictures of your favorite feline also makes a distinctive décor statement with this creative picture frame project.