How To Travel
Like Harry Potter
Let's face it, after 20 minutes stuck in rush-hour traffic even the anti-magic Dursleys probably find themselves wishing for a flying car. Below are the top five magical modes of travel from Harry Potter -- and why it's probably a good thing we muggles can't use them.
(page 7 of 7)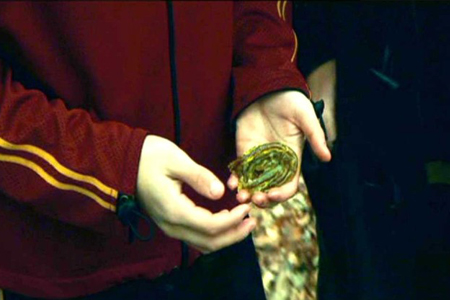 Gillyweed
A slimy green plant that'll give you gills and fins for an entire hour - is if you can manage to choke it down, that is.

Why we love it:
Scuba diving coral reefs would be so much more fun without those heavy tanks strapped to our backs.
Why we'll leave it:
Flipper feet won't fit in our cute summer sandals.
More on Harry Potter
Top 5 Harry Potter vacation spots
Unique gifts for Harry Potter fans
Harry Potter goes out with a bang