How To Travel
Like Harry Potter
Let's face it, after 20 minutes stuck in rush-hour traffic even the anti-magic Dursleys probably find themselves wishing for a flying car. Below are the top five magical modes of travel from Harry Potter -- and why it's probably a good thing we muggles can't use them.
(page 6 of 7)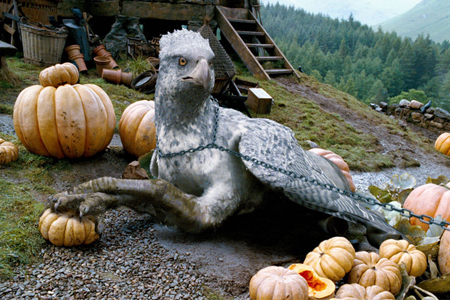 Hippogriff
A feathered friend with the speed of a thoroughbred who just might consent to giving you the ride of your life - if you've been formally introduced.
Why we love it:
Steve Miller has had us longing to Fly Like an Eagle since 1976.
Why we'll leave it:
We prefer traveling without the possibility of getting pecked to death.