How To Travel
Like Harry Potter
Let's face it, after 20 minutes stuck in rush-hour traffic even the anti-magic Dursleys probably find themselves wishing for a flying car. Below are the top five magical modes of travel from Harry Potter -- and why it's probably a good thing we muggles can't use them.
(page 2 of 7)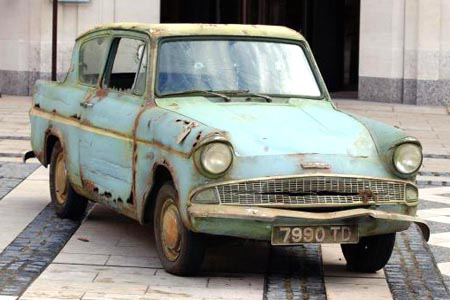 Flying car
A muggle-made machine that soars above the competition with retro style and a handy invisibility shield.
Why we love it:
The magically expanding interior means you can pack in as many friends as you please on your above-the-pavement road trip – plus you'll never have to limit yourself to five pairs of shoes again.
Why we'll leave it:
A feral flying automobile with faulty magical equipment at 4,000 feet? No thank you.