Go Back To School
In DIY Style
Out with backpacks and in with simple, old-school bookbags! Check out this pattern for a stylish, trendy bookbag sure to please the hip student in your life.
(page 3 of 3)
Step seven:
Pin straps to bag front (3 inches in) on each side, matching raw edges and baste.
Step eight: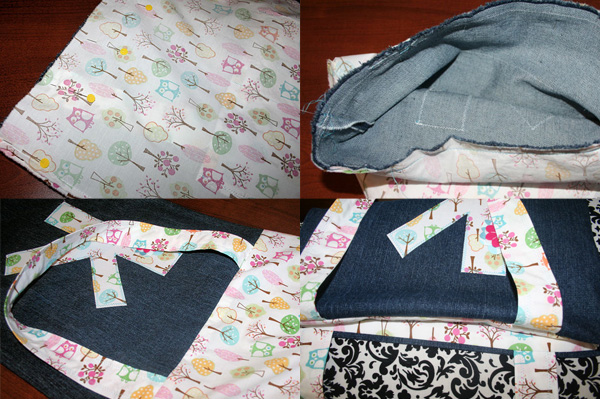 Put bag outer inside bag lining, right sides together. Stitch lining to bag body along top raw edge. When complete, pull bag body through opening in lining, turn lining right side out and then stuff down into bag body. Press top seam and topstitch. Close opening in lining.
Your little style maven is sure to be pleased with her new bookbag!