Go Back To School
In DIY Style
Out with backpacks and in with simple, old-school bookbags! Check out this pattern for a stylish, trendy bookbag sure to please the hip student in your life.
(page 2 of 3)
Step four:
Optional pocket --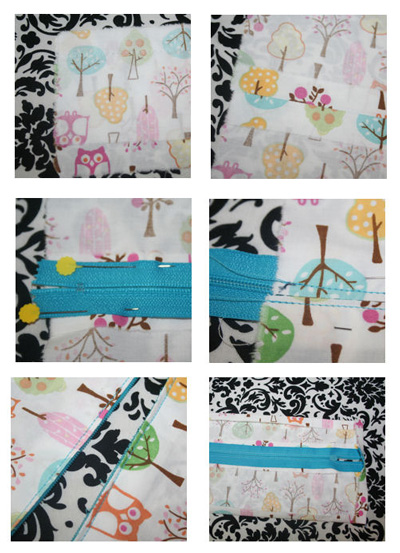 Prepare the zippered pencil pouch pocket as follows: Using the longest stitch on your machine, baste together the 11" x 3.5" and 11" x 4" pieces along the 11" side, matching corners. Press open seam. Pin the closed zipper onto the middle of this seam, right sides together. Sew on the top of the zipper ¼" away from the closed teeth. Repeat on other side. Flip over to right side of fabric, use seam ripper to cut away basting stitch. Trim zipper. Press under all four raw edges of pocket and pin to bag back, 4" down from top and centered.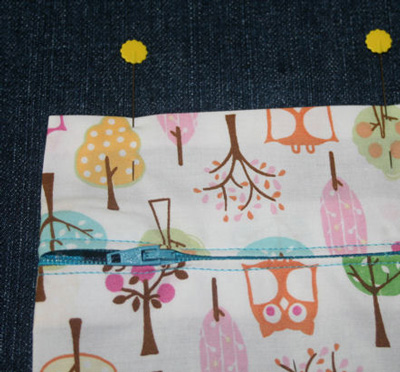 Stitch down all four sides.
Step five:
Prepare inside pocket by narrow hemming the top edge. Press under remaining three raw edges. Pin 8" down from top raw edge of lining and center. Stitch.
Step six:
Assemble the bag by matching up front to back and stitching along both sides and bottom. Repeat with lining, leaving a 6" opening in the middle of the bottom seam. To create the 1.5" gusset...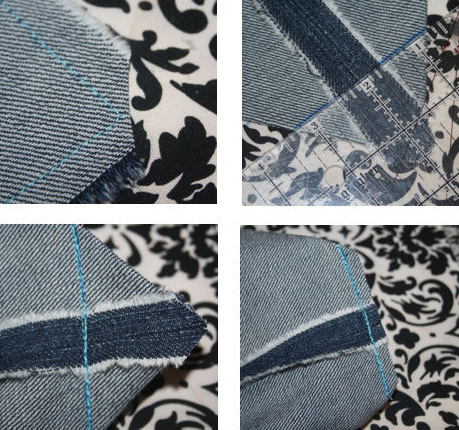 clip bottom corner and press the corner into a triangle, matching side and bottom seams. Measure from tip of triangle up 1.5" and mark with a line. Sew. Clip close to stitch line. Repeat on other side as well as with both sides of lining.