Try Something New!
The world of scrapbooking is always changing. While many cling to the old-fashioned way of doing things, modern scrapbookers are trying their hands at these and many other new ways to scrap.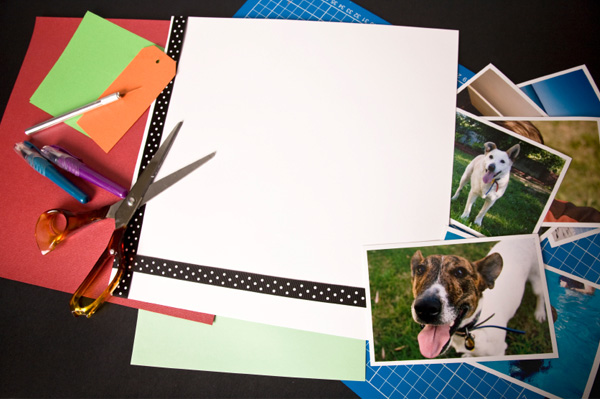 Digital scrapbooking
This method of scrapbooking is nothing like the scrapbooking of yesterday. Gone are the days of spending hours cutting out tiny embellishments or picking glue from the tips of your fingers – this is all done from your computer screen. Simply upload your digital photos into scrapbooking software and create away. Adobe Photoshop and Java Paint Shop are popular programs, but many others are available. You can purchase computer programs designed specifically for scrapbooking. Simply design your layout and click "Print" to have your page in seconds.
Creating computer video memories >>
There are also several websites that offer this service. Many offer layouts that are already designed -- you simply insert your photos. Some even offer the option to have your pages printed and mailed to you – perfect if you don't have a printer or are low on ink.
Digital enhancing
Digital enhancing is another technique that goes hand-in-hand with digital scrapbooking. Photos are edited in photo-editing software before being inserted in scrapbooks. Edited photos can either be printed and placed into traditional scrapbooks or uploaded into digital scrapbooks.
Best laptops for photo editing >>
Your options when enhancing a photo are nearly endless, but popular options include changing photos to black and white, blurring edges, eliminating red eyes or converting a picture to black and white but leaving one or two objects in color.
White space
White space is common in both traditional and digital scrapbooking. It's the growing trend of allowing photographs to take up only a small portion of each page. With this method, the background paper and embellishments are the star of the show, not the photos.
Journaling
Journaling is a great technique when making a scrapbook for a child, but it works for any scrapbook. Using this method, the scrapbooker writes paragraphs to go with each picture or page, telling the story about what is happening in each photo. You can type up text and print it out or handwrite it. Several hobby stores sell lined text boxes made specifically for this purpose, often using colors or design themes. This method turns the scrapbook into more of a storybook, making it an especially treasured memento.
Framing
Scrapbook pages aren't just for books anymore. A growing trend is to frame scrapbook pages and hang them on the wall. This is a fun and creative way to display photos. It's also loved by scrapbookers because sometimes it really hurts to close the cover on all that hard work! The pages can always be put into a book later, but sometimes it's nice to display them for a while.
More scrapbooking
Top 5 Free photo editing programs
How to make time for scrapbooking
How to press flowers
More From SheKnows Explorer