Pamper Your Pooch
Did you accidentally machine dry your favorite wool sweater? Did moths get the best of your winter wardrobe? Don't throw that shrunken down, holey treasure in the trash! Transform it into a warm, new sweater for your very best four-legged friend!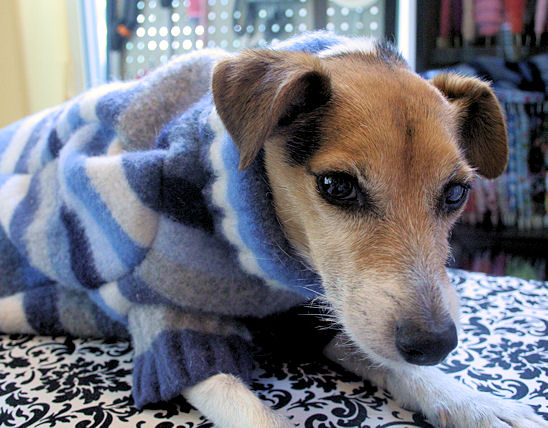 You will need these supplies to make this sweater:
Sewing machine
Wool sweater, large enough to accommodate your dog once felted
Thread, scissors, measuring tape, marking pen, pins
Iron, ironing board
Step one:
Before you start cutting and sewing, your wool sweater needs to be felted (if it wasn't already). The easiest way to do this is to machine wash in warm and dry on high. Once this is done, your sweater material should be dense and much smaller than it was originally. When you cut it, nothing should unravel. It will be about 1/3 its original size. This will only work with a sweater with a high wool content.