Add Style To
A Feline Necessity
A litter box is an absolute must-have when you own a cat. That doesn't mean it can't be stylish. Read on to learn how to make your own litter box cover with a fun and functional built-in dust mat.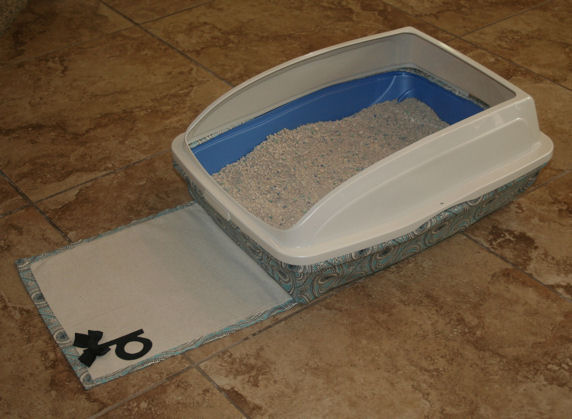 You will need these supplies to make one litter box cover:
Sewing machine
1 ½ yards woven cotton fabric, machine washable
½ yard cotton canvas
Small square contrast fabric for initial applique (amount depends on size/letters)
Elastic thread
Heat 'n Bond Lite
Thread, scissors, measuring tape, marking pen, pins
Iron, ironing board
Serger (optional)
Ribbon (optional)
Step one:
Measure your litter box. Our box measures approximately 14" x 18" x 5". Cut out a rectangle the size of the bottom of your box plus 2". My piece was 16" x 20" x 7".