Stylish & Safe
Dog Tags
Creating a dog collar and hand stamped metal dog tag couldn't be easier! Adding your own touch of whimsy with a fun woven ribbon will definitely make your pooch stand out at the dog park. You will feel better knowing your playful pup wears your contact information around his neck!
(page 2 of 3)
Step two:
Pin woven ribbon in center of webbing and stitch down on both sides.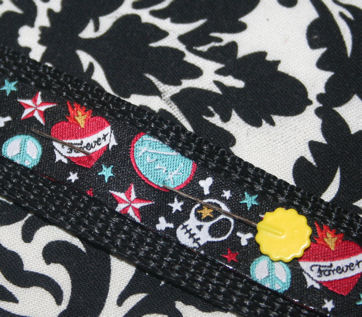 Step three:
Separate your plastic buckle. Fold over one end of your webbing, looping one end of the buckle and pin in place. Loop d-ring onto webbing next and pin again. Stitch.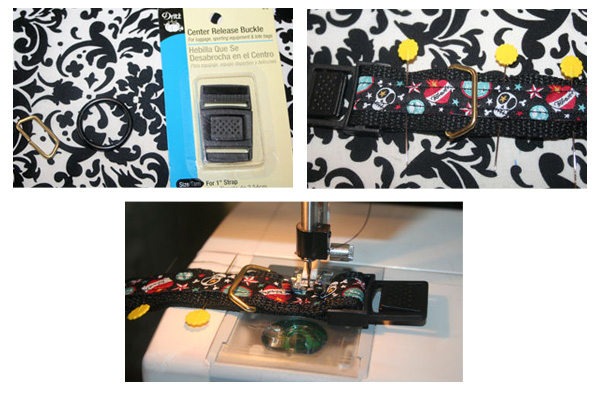 Step four:
Fold over 4" on other side of the webbing and loop through remaining buckle piece. Pin. Check for fit on your dog before you stitch this side, in case you need to make any size adjustments. Make any necessary changes and stitch.
More From SheKnows Explorer