Your Cat's
Purr-Fect Toy
Cats go crazy for catnip, and chances are the store-bought catnip toys you buy will be destroyed within days of their purchase. If you're tired of throwing good money toward these feline treats, you can easily learn to sew your own catnip toys and save a bundle in the process.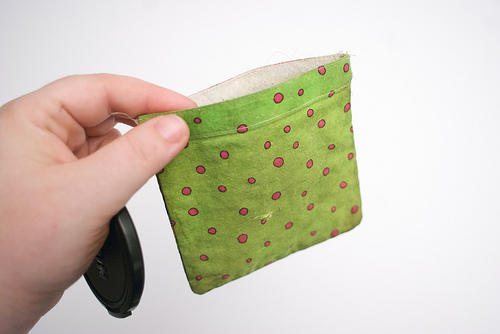 Collect your supplies
Making catnip toys is super-easy, as long as you have a few key supplies:
Fresh or dried catnip – grow it yourself or pick it up from your local pet supply store
Fabric – almost anything will do: old t-shirts, towels, scrap fabric, etc.
Needle
Thread
Sewing machine (optional)
Cotton balls or cotton stuffing
A piece of cardstock or a paper bag
Washable fabric glue (optional)
Pen
Dressmaker pins
Scissors
Make the toy
Use the pen to trace a simple design, like a square or heart, onto the cardstock or paper bag to make a pattern.
Decide which side of your fabric you want to be visible when you finish your catnip toy.
Fold the fabric in half so that the side you want to be visible is on the inside of the fold.
Place the pattern on top of the fabric and use the dressmaker pins to pin it in place.
Cut out the pattern from the fabric, keeping the fabric pinned together.
Thread your needle and hand stitch a tight seam approximately a quarter of an inch inside the pattern, leaving a one-inch opening for stuffing. If you have a sewing machine available, you can use the machine to straight stitch the toy's seam.
Turn the toy right-side out.
Use the cotton balls or cotton stuffing to fill in the edges of the toy, giving shape to the outer seams.
Stuff the catnip into the center of the toy.
Hand stitch the one-inch opening, or use washable fabric glue to seal the opening closed. For extra security, you may want to glue the edge shut, then follow it with a tight hand stitch.
Voila! Give the toy to your cat and let it go to town.
Easy Alternatives
You've probably realized that your cat isn't overly concerned with how attractive its toys are. If you're looking for an even easier way to make a catnip toy, consider using old, unmatched socks as your pattern. Simply stuff the toe with catnip and cotton to create the size toy you want. Sew a straight line across the sock at the desired location in order to hold the catnip and cotton in place. If you have extra fabric hanging loose, either cut it off or tie it in a tight knot.