Life's A Beach
Some people want to experience culture on vacation, others want go shopping or try new cuisine. Not you. You just want to lay on the sand, soak up the sun and take a dip in the water now and then. We have picked out some of the best vacation spots in the country and around the world for beach bums. Make one of these hot spots your next vacation destination.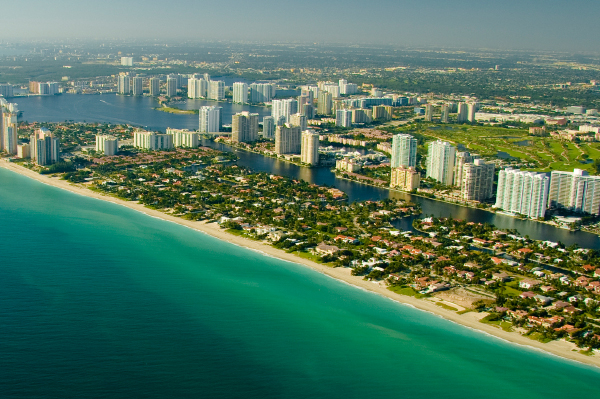 South Beach
Work on your tan by day and party by night in South Beach. Celebrities, models and everyday people flock to South Beach for the warm, clear waters and sizzling nightlife. If you want to stay in the States, you really can't beat a vacation to South Beach.
Looking for more celebs? Check out the hottest celebrity vacation destinations >>
Maui
In Maui, Hawaii, you can experience amazing miles of black, white and red sand beaches. From bustling resort areas to secluded getaways, they have it all. And if you like to surf, you can catch some of the best waves in the world while you're there.
Check out more active family vacation ideas >>
Puerto Vallarta
Head down to Mexico and enjoy miles and miles of spectacular sand. Whether you want to spend the afternoon in a quiet cove or head off to a nearby island, you can do it all when vacationing in Puerto Vallarta.
| | |
| --- | --- |
| | Before heading to Mexico, research your destination to make sure that it's safe. The US State Department's website offers information about Mexico with warnings regarding safety issues while traveling. |
San Diego
For an affordable trip that any beach bum will love, head to San Diego, California. For snorkeling, La Jolla Shores is a hot spot. If you are bringing the family, Coronado Beach is a top choice, and if you are looking for a place to bare it all, San Diego's Black's Beach is the answer as clothing is optional.
Jamaica
Just about anywhere in the Caribbean is a beach lover's paradise, but we love Jamaica. The spectacular coastline offers plenty of opportunities for scuba diving, snorkeling and other water sports. And if you just want to lay on the sand, head to Montego Bay, where Doctor's Cave Beach Club is famous for its turquoise, clear waters and white sand that looks like sugar.
Find out how to prep for your next trip abroad >>
Bora Bora
If you want to splurge on an exotic trip, head to Bora Bora in French Polynesia. Spend all day sunbathing on the white sandy beaches or take a dive to feed the sharks. Stay in an over-the-water bungalow that sits on stilts over the lagoon for a true Bora Bora experience.
Whether you want to snorkel, people watch or just enjoy the sun, the beach is the place to be. No matter your budget, you can find the perfect vacation spot with glorious beaches and warm water. Try one of these destinations for beach bums or, to save some cash, explore the beaches nearest to your home.
More about beach travel
Travel tips for South Beach
Beach tips and packing tips
5 Best beaches in the US
More From SheKnows Explorer