Travel Like A Pro
Traveling abroad is an exciting experience. Immersing yourself in a different world and different culture gives you memories and experiences you'll never get by staying stateside. A trip like that, however, takes a lot more prep than a trip to a nearby local destination. Do your homework before you go to ensure you get the most out of your trip – and that you come home safe and sound.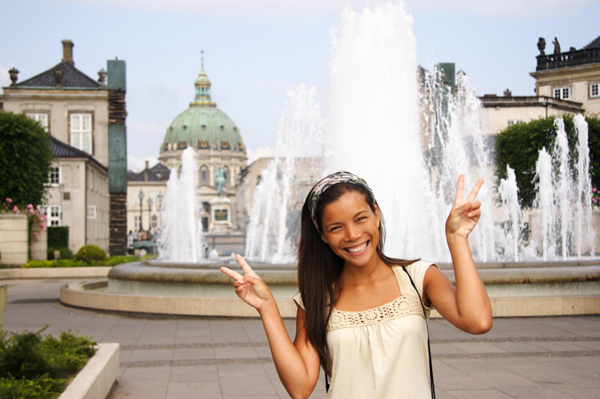 Learn the language
If you're going someplace where English isn't the spoken language, take some time and learn to speak the language of the land. If you aren't able to speak the language fluently, at least learn a few key phrases. It's important to know how to ask for directions, a phone, a restroom, water and police. Pick up a book to help you find the words you need, or download a translator app to your phone.
Learn a language and culture together >>
Learn the culture
Spend some time studying the culture of the country you're visiting and prepare to immerse yourself in that culture. Doing your homework in this area will not only prevent any surprises when you arrive, but may help keep you safe during your stay. A good example of this would be countries where women remain completely covered. If you're going to one of these places, you don't have to wrap your head in a scarf and wear skirts down to your toes, but it's also not a good idea to wear a mini-skirt and low-cut shirts. Not only is it disrespectful, but dressing inappropriately may put you in danger. Other countries have different eating habits you may not be used to. For example, people in China slurp soup loudly as a compliment to the chef – the louder the slurp, the better the soup. If you've studied up beforehand, you'll take the noise as a cue to order some as well instead of as a reason to take your order to-go.
Contact your phone company
Call your mobile phone service provider and find out what type of coverage they offer in the area you're going. You may be able to make temporary changes to your monthly package to prevent you from incurring roaming charges.
How to upgrade your cell phone service plan >>
Read the news
Be sure to study up on what's happening in the area you're traveling. If the city you're visiting is in a state of unrest, you may want to reschedule. It's a good idea to try and track down a local paper printed in English so you'll know exactly what happens from day to day.
Know the rules
You're subject to the laws of the place you're visiting, as well as the punishments for breaking those rules. Familiarize yourself with the laws of the land before you go so you'll know exactly what you can and cannot do.
Find out about funding
You won't get far anywhere without money, so find out about the currency where you're going. What's the exchange rate and what do things cost? How much can you expect to spend for a meal or a cab ride? Also, find out the best way to travel with money and how to get your hands on cash while you're there.
Have a contact at home
Make sure someone at home has a copy of your itinerary and knows how to get in touch with you. This is important if there's an emergency while you're away, but it may also come in handy if you find yourself in a position where you need help.
Depend on the US for help
Before you leave, register with the United States' Smart Traveler program. This program will help your family contact you in the case of an emergency, as well as provide you with assistance if there's an emergency where you are. Also, be aware of where the nearest US Embassy or Consulate is.
| | |
| --- | --- |
| | Make sure your passport is updated and check Visa requirements long before your scheduled departure. |
More travel tips
Top cities to experience art and culture
7 Tips for budget-friendly travel
6 Tips for surviving multi-generational travel
More From SheKnows Explorer