Plan The
Perfect Adventure
It's easy to get caught up in the fun and excitement of planning a trip. Once you get into it, though, it's quite a daunting task. If not planned just right, your whole trip can end in disaster. There's no need to shell out big bucks for a travel planner – save that money for your vacation! Follow these tips and plan your next trip like a pro.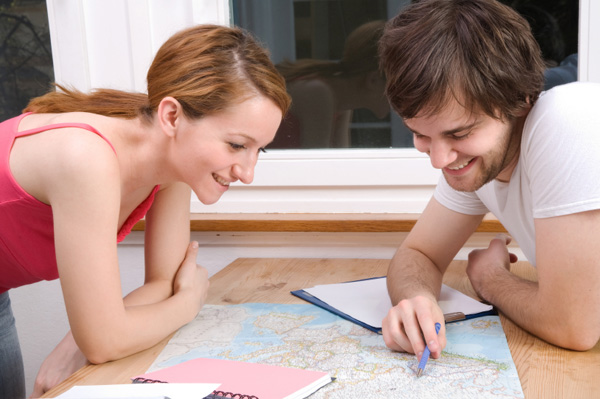 Consider your timeframe
Think about how much time you have for your trip, and how much of that time you want to spend traveling. Do you want to step off the plane and be a short drive from a resort, or do you mind putting more effort into your travels? Many travelers fantasize about spending their trips at remote locations, but don't realize that getting to that out-of-the-way spot often requires a long plane ride, followed by a short plane ride, a long drive, then maybe a boat ride or a long hike. If you only have a short time available for your vacation, you may not want to spend the whole time traveling.
Top US cultural vacation destinations for families >>
Research your activities
Spend some time before your trip learning about the place you're going to and the activities offered nearby. Make a list of the things you'd like to do, as well as the days and hours of operation for each activity. Take note of what places need advance reservations, and be sure to book those activities as far in advance as possible. Think about how long you might spend at each activity, and be careful not to overbook yourself. If you spend your whole trip running from place to place trying to meet deadlines, you'll come home more stressed out than you were when you left. There's a delicate balance between making sure you aren't bored and not being too busy. You'll need to decide if it's more important to you to see everything but rush your way through stops, or to take your time and explore, but see much less.
Vacation tips for non-traditional families >>
Book your first day
There's nothing wrong with wanting to fly by the seat of your pants while you're on vacation. It can actually be pretty relaxing to know that you don't have any place to be or anything to do. If you decide to spend your trip wandering aimlessly, good for you! It might be a good idea, however, to at least book the things you'll need on your first day in a new place. Book a hotel, motel, bed and breakfast or hostel for your first night. Once you get there, explore the city and talk to the locals and decide where you'd like to go from there. It may also be a good idea to reserve your rental car if you'll need one. If you get off the plane and find the rental car company has nothing for you, you may have to travel a long way to find another. This could take a big chunk of time (and money!) from your trip.
Kid-friendly vacation rentals >>
More travel tips
5 Best cruises for teens
Top camping vacation destinations for families
9 Top vacation deals for summer