Must-See Vacation Destinations
Traveling gives you the opportunity to see and experience new things that can expand your world view and add flavor to your life. Unfortunately, travel is spendy and not everyone has the time or money to jet-set around the world. If you have to prioritize your traveling adventures, make sure you add these eight travel experiences to your all-time bucket list.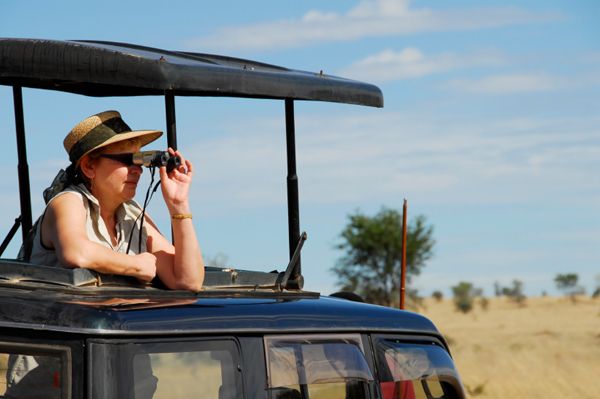 African safari
There's nothing like seeing the rugged beauty of the Serengeti and witnessing the movement of lions, giraffes and zebras in their natural setting. Travel sites like AfricanSafariHome.com can help you plan your trip based on the country, region or time you have available to ensure you experience everything you hoped for.
Tahiti
Tahiti is the ultimate romantic vacation. Known for its ocean bungalows situated over crystal-blue waters, you and your loved one can enjoy snorkeling, spa treatments and private picnics on isolated islets. If you're feeling especially daring, you can participate in a shark feeding tour to watch an experienced guide hand-feed sharks.
Find out how to prep for your next trip abroad >>
Great Wall of China
There aren't many man-made structures that can be seen from space, but the 5,500 mile wall stretching east-to-west in China is one of them. This wall took almost 2,000 years to build and holds significant historical and cultural importance to Chinese history. While you won't be able to travel the whole wall on a trip to China, consider participating in a hiking tour covering specific sections of restored and safe wall.
Croatia
Croatia has earned tourism accolades from publications like Lonely Planet and National Geographic Adventure for its beaches, culture, history, accessibility and affordability. Whether you want to soak in the sun on a Mediterranean seashore or try more adventurous activities like climbing, trekking or windsurfing, Croatia's people and culture will entice you to extend your stay.
Castle Tour in Scotland
Despite the relatively small size of Scotland, its history abounds with royalty and power that can still be witnessed in the form of the many castles dotting the landscape. For a brief look into the historical romanticism of centuries past, take time to visit castles like Edinburgh Castle, Stirling Castle, Eilean Donan Castle, Caerlaverock Castle, Glamis Castle and more.
Discover the top cities to experience art and culture >>
Machu Picchu
Voted one of the "New 7 Wonders of the World" in 2007, the Incan city of Machu Picchu was built high in the Peruvian Andes in the 13th and 14th centuries. The hundreds of buildings, irrigation systems and agricultural production areas have been preserved to this day, and the form of construction used by the Incas is still a mystery. Traveling to this city in the clouds is the trip of a lifetime for hikers, photographers and history buffs who dream of getting a brief glimpse into the past.
The Pacific Coast Highway
Sometimes the best vacations are those that give you a deep appreciation of your own country. Driving up the Pacific Coast Highway from southern California to northern Oregon may take a week or two to do, but the scenery will take your breath away and you can enjoy American amenities and tourist destinations along the way.
Paris, France
Enjoy romance, fine dining, history and culture all wrapped up in a single package when you book a trip to Paris, France. You never know, experiencing the passion of the City of Lights just might change your outlook on life, as it did for Jason Monczka and his wife. "Deciding as a couple to visit a place that you have always dreamed of – Paris for us – was a life-changing experience. It was more than we imagined and we decided that we as Americans are missing out on some of the best aspects of life – less can be more and living a passionate life means much more than having bigger things."
More vacation tips
5 Best cruises for singles
7 Tips for budget-friendly travel
5 Tropical vacation destinations