Make It
A Love Boat
Cruises can be one of the best ways for singles to enjoy a travel experience because once you're onboard, there are dozens of opportunities to meet and mingle with other travelers. But, before you book your next cruise, make sure you choose a ship known for catering to the singles crowd. Consider these five cruises and their single-friendly accommodations.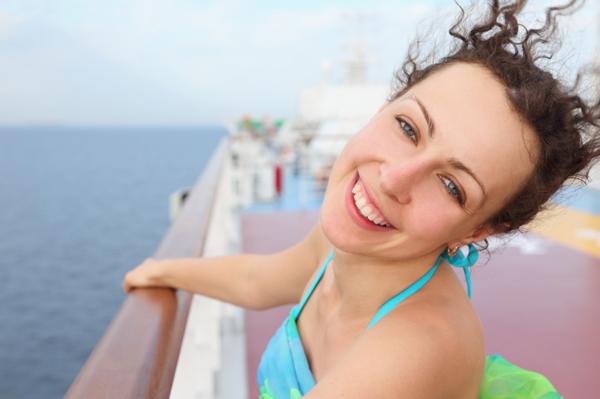 Best Singles Cruise Ship
Sometimes it's not where you go that matters, but how you travel, and that's the case with the brand new Norwegian Epic cruise ship. The Norwegian Epic is the first cruise to offer interior staterooms, dubbed The Studios, designed specifically for the single traveler. These rooms offer a full-size bed, keyed access to a shared singles community room, a private bathroom, flat-screen TV and more. The Norwegian Epic also did away with the cruise tradition of charging a singles supplement for individuals traveling alone, ultimately making cruise trips more affordable for the single traveler.
Best Weekend Cruise
Singles travel service, Best Single Travel, helps plan and host short and long cruises on a variety of cruise ships. Each year, they plan several three-night cruises geared toward either the 20s and 30s crowd or to the 40+ crowd. Their pricing is reasonable and includes hosted theme nights, cocktail parties, private dance lessons, speed meeting, pool parties and more. For just a three-night trip, you'll come away with lots of memories and new acquaintances.
Best cruise with a purpose
If you're a cancer survivor, fighter or caregiver, look no further than Singles Travel International Girlfriend Cruise4Cause. This special cruise offers women struggling with cancer the opportunity to get away from the stress of normal life to bond with their friends and other women. Each reservation earns a $25.00 donation to The American Cancer Society, and women can look forward to optional "girls-only tours" at every port of call.
Best Luxury Cruise
Silversea Cruises chose not to follow current cruise trends to cater to the younger, recreation-driven crowd. Instead, they set out to provide the best of the best to their passengers, and as a result, their luxury cruise line has flourished. Given the expense and luxury of these cruise ships, the passenger demographics tend to be affluent and older – typically over 55 years old – many of whom are widowed or divorced women. Given these demographics, Silverseas responded by providing "gentlemen hosts," whose job it is to dance with and entertain the women aboard the ship.
Best Cruise for professionals
Sometimes it's hard to get out and meet people when you're in your 30s or 40s and juggling work and family. If you need a chance to get away from the stress of daily life, look no further than All Singles Travel's "30's & 40's Cruise" aboard the fantastic Norwegian Epic cruise ship. You'll have the opportunity to mingle with other singles that are similar in age and life-stage, while taking in Las Vegas-quality shows, jazz and blues music and live comedy routines, as well as other popular cruise amenities.
More vacation tips
7 Tips for budget-friendly travel
5 Tropical vacation destinations
8 Bucket-list travel experiences