Travel Without Fuss
So you've decided to get out of the country and head for that exotic overseas getaway. Things can be quite different abroad, so that's why it's important to be prepared before you go. That way, you can avoid heavy costs and mistakes once you're in your country of choice. Here are a few things to take care of before you leave so you can relax once you're overseas.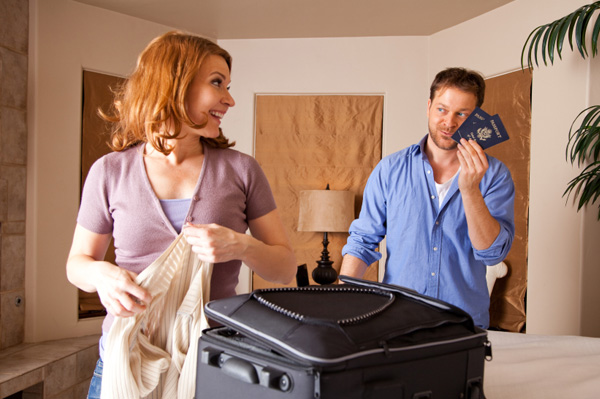 Take care of bills (or have someone else take care of them for you)
Depending on how long you'll be abroad, domestic bills could pile up. If you get your bills through snail mail, you won't have access to them. Recruit a friend or family member to check your mail and pay bills if necessary. Leave your check book with them, or just check your bill settings to have them sent to your e-mail inbox. That way, you don't have to deal with the middle man and you can pay your bills instantly online.
Read up on your destination's basics
Does your travel spot use American dollars or their own currency? Do they use American outlet plug-ins or European? What's the exchange rate? How do you say "hello," "goodbye" and "how much?" These are all things you should know to avoid confusion and being ripped off. Having a basic knowledge about the way your destination works and their culture will give you a leg-up when it comes to travel time, and keeps you safe.
Stock up on creature comforts
If you plan on making an extended stay abroad, they might not have the products you're used to purchasing in the States. If you're fond of a particular food, shampoo, makeup or other product, research to see if stores in your destination carry that product. Also check to see if they carry them at a reasonable price. If not, it might be a wise idea to stock up and bring those products abroad to keep as comfortable as possible during your trip.
Line up communication
If you have to be in communication with someone at home during your stay overseas, line up how you will do it before you go. Will you use a temporary phone, or add overseas minutes to your already-existing cell phone plan? Or maybe you will choose to communicate solely through e-mail when you stop in internet cafes. Either way, it's best to have a clear idea of how you will keep in touch with loved ones. That way, there's little stress about keeping in contact once you're in a new and unfamiliar country.
More travel tips
5 Best cruises for singles
8 Bucket-list travel experiences
7 Tips for budget-friendly travel