5 Fashionable Hotels
You could book a cheap room at an ordinary hotel on your next vacation but how fun would that be? Instead, kick it up a notch with these trendy hotels. From super-swank to more affordable, we've got details on hotels around the world that appeal to your fashionable side.
(page 5 of 5)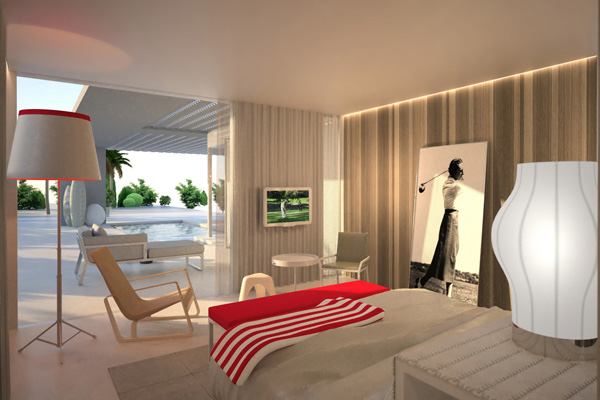 Lacoste Villas at Sofitel Mogador Essaouira Golf & Spa in Morocco
Sofitel's newest Moroccan property is the brand's first collaboration with Lacoste. The companies partnered on the design of Sofitel Mogador's two Prestige Villas, where Morocco's natural surroundings come to life with soft hues, fine fabrics and wooden accents. Somehow, these villas manage to promote an atmosphere that is both glamorous and laid-back. Maybe it has something to do with the lattice windows or the sleek and modern furniture. Or maybe, it's the private butler service and lush garden pool. Whatever it is, it works. Villas start at $3,600 per night but you can book a standard room at this Moroccan retreat for $250.
More luxury vacation ideas
Luxury getaways: High-end bed and breakfasts
5 Spa getaways worth the splurge
Boutique hotel guide