5 Fashionable Hotels
You could book a cheap room at an ordinary hotel on your next vacation but how fun would that be? Instead, kick it up a notch with these trendy hotels. From super-swank to more affordable, we've got details on hotels around the world that appeal to your fashionable side.
(page 3 of 5)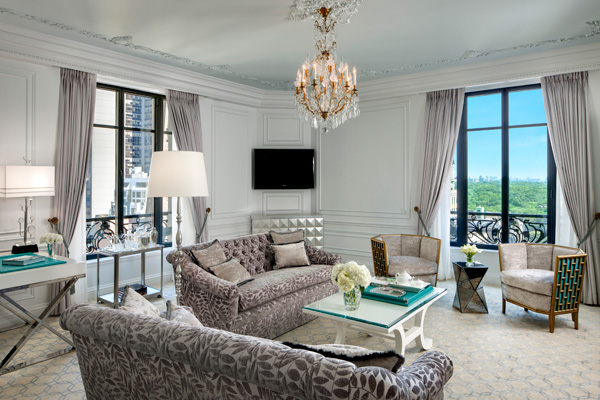 The Tiffany Suite at The St. Regis New York
You could splatter Tiffany blue paint on a mud puddle and it would look like art. Live the dream at The St. Regis New York's all-new Tiffany Suite. Perched on the 14th floor of the iconic hotel, the 1,700-square-foot suite is a hybrid of Tiffany & Co.'s modern aesthetic and St. Regis' refined glamour. A splash of the signature hue brightens a neutral palette of white, beige, charcoal gray and silver, and you'll instantly recognize the clever jewel-inspired details, like the chandelier that drips with beautiful baubles.
Up next: More designer hotels with a fashionable flair >>