Take A Break
To Bond
Every mother/daughter duo needs the occasional joint vacation in order to relax and reinvigorate their special bond. To make your special trip one to remember, consider booking a day, week or month at one of these vacation spots we love.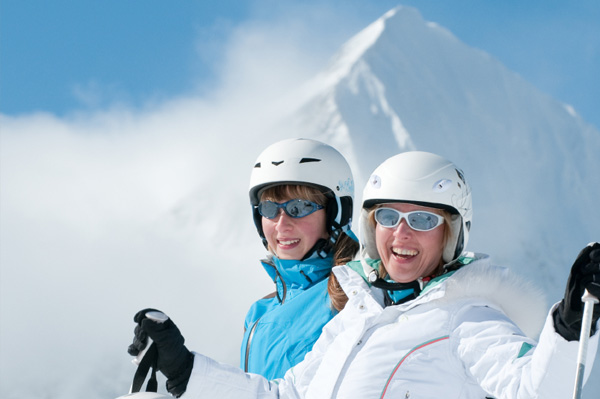 South of the Border
While almost any Mexican beach will provide you and your daughter an idyllic setting for girl talk and bonding, if you're looking for adventure, look no further than Las Olas, surf safaris for women. This retreat, located just outside of Puerto Vallarta, offers surf instruction, yoga, massage and other seasonal activities to keep guests engaged. Plus, these seven day women-only vacations are designed to remind women of where they came from. The tagline, "We make girls out of women," practically ensures that mothers and daughters will find common ground as they forget their worries and renew their spirits.
Get inspired with these mother/daughter date night ideas >>
Deep in the Heart of Texas
If you and your daughter are a little bit country and a little bit rock-and-roll, you may want to hop a flight to Austin, TX, the self-proclaimed "Music Capital of the World." You can spend your days enjoying the award winning city parks and spring-fed natural pools, then kick up the heat at night listening to live music and eating smokin' Texas barbecue at the famous Stubb's restaurant. Don't be surprised by the eclectic mix of people in business suits and cut-off shorts. It's the hippie-meets-aristocrat vibe that helps "Keep Austin Weird," and will also give you and your daughter things to talk about for years to come.
Bright Lights, Big City
For the mother/daughter duo who wants to experience a little bit of big city life, New York is the place to go. Well-known tourist destinations like the Statue of Liberty, Times Square and Central Park all await your exploration, while world-class shopping, museums, restaurants and Broadway shows offer added culture. You and your daughter will have the chance to discover the city while also uncovering shared interests that will deepen your bond. If your daughter still loves dolls, make sure you don't overlook a stop at the American Girl store in Manhattan; an experience both of you will love.
Plan the perfect movie night with your daughter >>
The Snowy Slopes
If you're looking for a vacation that will practically force your daughter to cuddle with you at night, consider traveling to a ski resort near you. The cold weather will ensure cozy nights by the fire as you drink hot chocolate and gossip about life. Even if you don't fancy yourself a snow bunny, most resorts offer additional activities like sleigh rides, snow shoeing and spa services. You may even discover that the resort you choose offers women-only ski clinics to help you and your daughter master your downhill skills.
More family vacation tips
Best family vacation spots for teens
8 Budget-friendly family vacations
Surf's up: Take a fitness vacation