Top Time-Savers
The SheKnows experts have compiled these essential time-saving tips to help you in every area of your life, from laundry to beauty.
(page 2 of 2)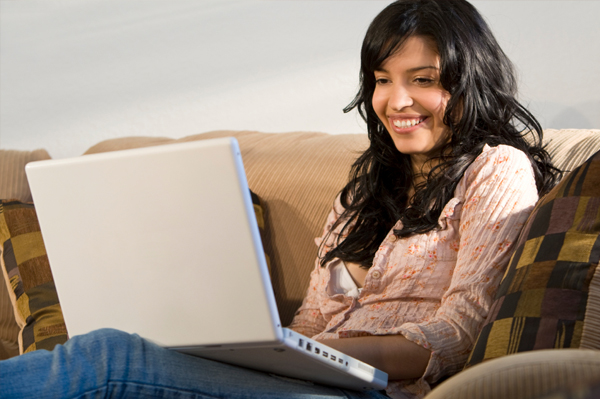 Time-saving organizational tips
Use Post-it Pockets
You won't waste time searching for important items if you stay organized. Post-it Pockets come in three convenient sizes, perfect for holding receipts, bills and other essentials.
Check out our favorite organizers and calendars for moms >>
Keep paper to a minimum
This tip's especially important for work-at-home moms. Before you decide to stack or file something, ask yourself if you can find the info elsewhere. If so, toss, shred or recycle the paper. Also consider scanning your paperwork and storing it online instead of in a filing cabinet.
Read more home office organization tips >>
Organize your child's room
Do you waste time every night picking up toys and books? Organize your child's bedroom or playroom with plastic or canvas bins to control the chaos.
Learn more about these organization tips from real moms >>
Add a closet system
Save space in your closet and save time getting ready with a space-saving closet system. If you can't spring for a professional system, use vertical shoe racks, utility hooks and stackable, plastic containers to keep your clothes organized.
Read more ways to organize your closet >>
Time-saving beauty tips
Set up a beauty basket
Designate a special basket on your bathroom counter or vanity with all the essentials you use every morning (moisturizer, makeup, etc.) so that you're not searching around the house for your favorite eyeliner or sunscreen.
Consider these beauty shortcuts for busy mornings >>
Use multi-purpose beauty products
To save time and money in your beauty routine, purchase products that serve more than one purpose -- shampoo that doubles as body wash, lip gloss that can be used on the cheeks, etc.
Read about the best multi-purpose beauty products >>
Simplify your makeup
Makeup shouldn't take more than five minutes to put on. If you find yourself standing in front of the mirror for 30 minutes or more, you need to simplify your routine.
Find out how to create the 5-minute face >>
Get a low-maintenance hairstyle
Like your makeup, your hair shouldn't take more than a few minutes in the morning. The key to a quick hairstyle is a great cut.
Check out these quick and easy hairstyle >>
Cut back on your shower time
Save money and water by cutting down how much time you spend in the shower. Shave your legs and wash your hair every other day.
Learn more about these do's and don'ts to simplify your morning routine >>
More time-saving tips
Unplug from technology
Sure, technology can save a lot of time -- but surfing the Internet, wading through stupid emails and playing online games can waste even more time. Turn off your cell phone, computer and all other technology for one hour each day and use that time to catch up on your to-do list.
Consider these other time management tips >>
Get a DVR
Yes, we just said to take a break from technology, but a digital video recorder (DVR) can save the time that you spend watching commercials. You'll be able to skip eight minutes of ads for every 30-minute program.
Check out these other ways to save time >>
Shop online
Do your shopping on the Internet and have the gifts wrapped by the vendor and shipped directly to the recipient. Many online retailers offer free shipping.
Read more ways you can save money during the holiday >>
Do a quick workout
Save time with a faster fitness routine. A time-efficient, high-intensity workout can yield the same results as a longer workout at a slower pace. Keep in mind that you'll still need to warm up and cool down.
Learn more about workouts that save time and money >>
Cut corners on things that don't matter
You don't need to clean your entire house every day, read a novel a week, or cook every meal from scratch. One of the easiest ways to save time is to give your permission to cut corners on things that don't really matter.
Find out more ways to juggle work and family >>
Say "no" sometimes
You can't do everything for everyone. Save some time and learn how to relax a bit by not overscheduling yourself and your kids.
Check out more secrets of real-life super moms >>
Tell us:

What are you favorite time-saving tips? Share it with us in the comments section below.
---
The opinions expressed in this article are of the author and the author alone. They do not reflect the opinions of SheKnows, LLC or any of its affiliates and they have not been reviewed by an expert in a related field or any member of the SheKnows editorial staff for accuracy, balance or objectivity. Content and other information presented on the Site are not a substitute for professional advice, counseling, diagnosis, or treatment. Never delay or disregard seeking professional medical or mental health advice from your physician or other qualified health provider because of something you have read on SheKnows. SheKnows does not endorse any specific product, service or treatment.