Use Your Star Appeal
The first key to getting VIP treatment in life is knowing that you deserve it. Have some confidence and stand up for what you want. The second tip: Plan ahead and get insider tips from those in the business who know it's not just who you know -- it's also what information you have and how you use it.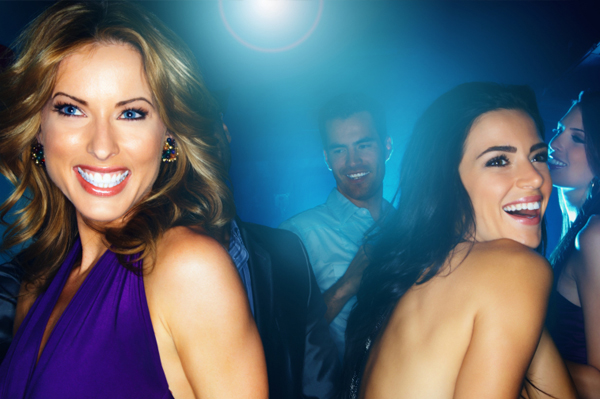 Become a member of key cultural institutions.
Membership can provide you access to special VIP events not open to everyone else. Whether it's MOMA, the Met, LACMA, the Chicago Art Institute, the Rubell Collection or Gen Art, membership is a golden ticket with special benefits, and its cost is usually no more than dinner at a nice restaurant.
use an assistant -- even if you don't have one.

For the trendy restaurant where you can get only a 5 PM or 11 PM slot, have someone act as if she is your assistant (or do it yourself). Say, "I am calling on behalf of Miss Michelle Jones." If you want to up the ante, throw in a high-profile company in media or entertainment: "Miss Jones from Company X." No one will ever know, but the person taking the reservation might be too scared to turn away someone who might be important.
Shop like a VIP.
At boutiques and high-end stores, take note of the shopping associate who helps you and ask for that associate each time you shop at that particular store. In exchange for your loyalty, she might alert you to upcoming sales and special VIP events. You'll have the opportunity to preview sales before the general public and enjoy VIP access to the inside scoop on your favorite brands.
Make a reservation at a top nightspot.
For evenings at nightclubs and elite lounges, call ahead to make reservations. Often, even the most velvet-roped venues will take reservations in advance. This beats trying to negotiate at the door, where no matter what you offer, the door person may turn you away. It takes planning but helps makes your entrance go off without a hitch.
Sign up for 1 or 2 key membership reward programs.
If you travel and you're not using reward programs, you're missing out on VIP benefits. Look for programs that extend across a variety of platforms -- hotels, airfare and other services. See which ones have the most partners and easiest-to-achieve milestones. Your diligence might earn you access to the elite lounge at the airport, an upgrade to that nicer room at a Starwood Resort, or a business-class seat. If you programs that make sense for your needs and stick to them when you travel, you could be that person sipping champagne prior to takeoff.
Dress the part.
People get much better service when they dress well. You don't have to spend a lot of money on clothing, but looking like you did can help. A well coordinated outfit that looks as if it may have come from an expensive boutique usually works -- even better if it includes a jaunty hat.
More travel tips for women
Real women share secrets of their favorite spots
10 Tips for traveling to a new place
Seven solo travel secrets
More From SheKnows Explorer