Go Explore
Do you have big travel plans coming up? Be ready to explore!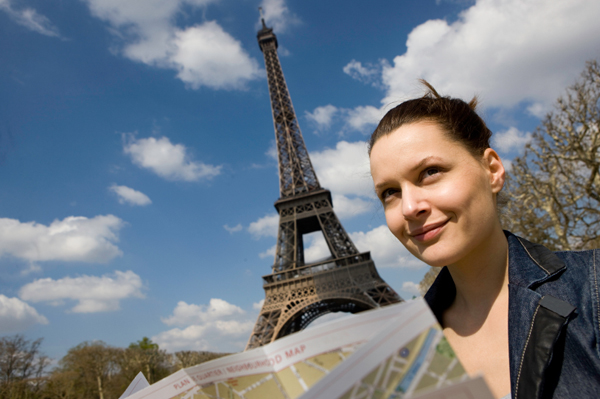 Get your sleep.
Travelers often endure long flight, cramped quarters, overly talkative fellow travelers, hectic schedules and jetlag. All these make getting enough sleep quite the challenge -- but these same challenges make sleep essential, too. You'll be far better able to cope with the stresses of traveling to new places if you are clear headed and well rested.
Get a map.
Know where you're going and how you're getting there before you leave. Are you going to NYC or D.C.? Get a map of the subway systems and familiarize yourself with public transit. This will ease your anxiety about getting around an unfamiliar destination.

do some Research.
Hit the Internet to pick out places you want to go and plot them on your map.
Use your resources.
With all the apps available, your smartphone is your best friend when you're traveling. Find the city you're visiting, check out apps that can help you find attractions, and dream away!
Find a local.
Talking to people who live in your destination can help immensely and give you a feel for the culture. You'll find that most people are friendly, no matter the locale.
Find local deals.
An emerging trend is to scout out local deals in travel destinations and roll them into a travel itinerary. This is a time- and money-saving way to experience local hot spots such as spas, restaurants and clubs, as well as experiences such as helicopter rides, guided tours, sporting events and theatrical performances.
Add up added value.
Look for spa credits, nightlife passes and free wine and appetizer hours from hotels and resorts that entice travelers with such perks.
watch for Sweet tweets.
Social media, specifically Twitter and Facebook, are prime portals for scoring a great deal. Major airlines, mom-and-pop hotels and motels, and everyone in between are tweeting and posting now. Follow the right companies and you'll find private sales, outstanding discounts on last-minute getaways, and secret VIP perks.
join Loyalty programs.
The rewards clubs available from countless merchants can yield fantastic VIP perks. For instance, hotel and resort brands typically offer room upgrades, free mini-bars and late checkouts. Airlines often offer airport lounge access, priority baggage and boarding, and seat upgrades.
Find your destination's low & shoulder seasons.
The calendar is the biggest money saver when you're booking a vacation. For affordable vacations to Europe, look at winter and early spring travel dates for the best deals; temperatures are cooler and demand is lower then. As the temperatures climb, so do the prices, but traveling in spring or fall -- Europe's shoulder seasons -- also can net you big savings. When demand is soft, hotels and resorts are more likely to offer free room upgrades.
visit places that recently hosted big events.
Hotel inventory is high in areas that have recently accommodated large crowds, such as those for sporting events, expos and historic occasions. For example, the 2008 Summer Olympics didn't translate into the big tourism boom China anticipated. As a result, hotels -- many of them four- and five-star facilities -- are slashing rates on their increased inventory, resulting in deals for luxury properties and vacation packages that showcase the best of the country. We are seeing the same trends in Vancouver, now that we're past the 2010 Winter Olympics. South Africa is another hotspot, having recently hosted the 2010 FIFA World Cup.
More travel tips for women
Real women share secrets of their favorite spots
How to get the VIP treatment everywhere you go
7 solo travel secrets
More From SheKnows Explorer