Single Sojourn
Traveling on your own is a great way to see the world and learn to enjoy your own company. Don't be surprised if you make some great new friends along the way, though. Here are a few tips for setting off on a journey alone.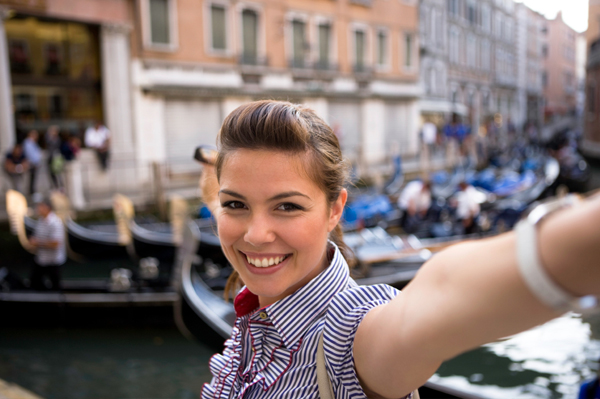 Don't take more luggage than you can handle easily by yourself.
There is nobody else to watch your luggage if you need to dash off to the airline counter or restroom. If you can, travel with just a carry-on packed with everything you're likely to need, including emergency food and a plastic cup or bottle you can fill at drinking fountains. Travel is less stressful when you don't have to worry about lost luggage, not having access to your stuff and overpaying for food in case of flight delay.
Find a local.
Locals know where to get cheap but delicious pizza in Rome. They also know about places that aren't in the tour books.

Communicate.
Single travelers often are afraid to speak up and ask for what they need or for ideas, but communicating your needs can create the smooth vacation you hope to have. Don't be shy about asking questions of any hotel, resort, restaurant or activity/attraction staff; after all, helping you is part of their job descriptions.
Get lost.
Roam the streets and discover new places -- but always be smart about your surroundings.
Don't stay in the hotel.
This is most important: Your hotel is for sleeping. The rest of your time is meant for exploring!
Think creatively to stay on budget.
When you have no one with whom to share lodging costs, solo vacations can be pricey. Today's economy, however, offers some great deals. Remember that "off season" does not necessarily mean Texas in July; many resorts in ski towns offer tremendous summer specials. For example, "shoulder" seasons -- just before and after the main tourist season -- offer even better deals, fewer crowds and lower prices on everything from food to activities.
Keep transportation in mind.
Many excellent resorts are situated in out-of-the-way locations. If you prefer to stay on site for your whole vacation, this works well. If, however, you want to explore the town, go for a walk or dine out, opt to stay within walking distance of shops, restaurants and activities, or at a resort with low-cost or free transportation.
More travel tips for women
Real women share secrets of their favorite spots
Get VIP treatment everywhere you go
7 Solo travel secrets