Holiday Shopping & Travel Packages
Calling all fashionistas: With the holidays in full swing, why not plan a shopping weekend? We're not talking the Saturday jaunt to the mall with your best girlfriend, but a relaxing weekend away at a stylish hotel in the city, where you can shop all day and lounge luxuriously at night (after dinner and drinks, and maybe spa treatments). The following chic hotels in cities known for fabulous shopping — Los Angeles, Chicago and, of course, New York — offer amazing discounts at the best stores and boutiques in town. Just don't forget your cash or credit cards. Happy holiday shopping!
(page 3 of 3)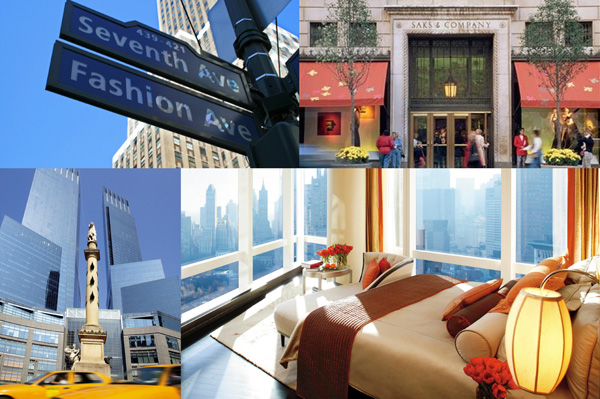 New York
The city that never sleeps is also known as the shopping capital of the nation. For gals who really want to live it up, you can experience the quintessential New York shopping experience at the five-star Mandarin Oriental with the hotel's "I'm Going to Saks" shopping package. The package includes the ultimate Saks' VIP Shopping Experience: a professional personal shopper to meet your shopping goals, a $50 Saks gift card, a one-day Saks VIP discount, hot chocolate and dessert at the store's Charbonnel et Walker Chocolate Café, complimentary delivery of purchases to the Mandarin Oriental, and a Saks signature gift.
Rates for "I'm Going to Saks" shopping package start at $1,239 per night. Or, if price is no object, you may want to consider the "Stylist Package." With nightly rates starting at $5,560, guests will enjoy a one-on-one expert shopping consultation with top celebrity stylist Stacey Mayesh (who has styled Cameron Diaz and Jessica Alba). Upon your arrival, you'll receive a detailed questionnaire to determine your shopping goals, then Mayesh can tailor the consultation to fit individual needs — whether you need help gift-shopping or creating your new wardrobe. During the shopping trip, a private car will drive you both to the city's insider boutiques, couture hot spots, department stores and showrooms. To reserve one of these packages, call 212.805.8800.
Visit mandarinoriental.com.
Where to dine: Aureole is one of Manhattan's most famous restaurants, with a menu focusing on creative American cuisine. However, everyone is also talking about famed chef Michael White's newest restaurant, Osteria Morini, focusing on the cuisine of Emilia-Romagna region of Italy.
More holiday travel and holiday shopping tips