Best Running Trails Around The World
If your New Year involves globe-trotting to faraway places, lacing up your running shoes on a bleary-eyed, jet-lagged morning may be the key to discovering corners of the city you might otherwise miss. Get your endorphins buzzing during your international travel with these picks for best urban runs around the world.
(page 2 of 2)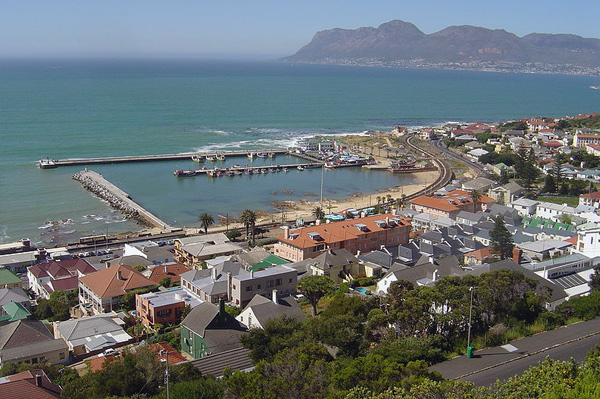 Urban run #5
Cape Town, Kalk Bay
Embark on a run around the cape of one of the world's most southerly cities. Head out to Kalk Bay and jog along the fishing harbor of one of Cape Town's trendiest seaside villages. Soak up the bohemian, artsy vibe while taking in the panoramic views of Cape Point across the way. Passing the main coastal road between Kalk Bay and Fish Hoek, this is the prime location for whale-watching, so keep those eyes peeled.
Urban run #6
Delhi , Nehru Park
Escape the chaos and congestion of bustling Delhi on a run through Nehru Park, located in the diplomatic enclave of Chanakyapuri. In one of the city's most exclusive neighborhoods, take advantage of the extensive jogging path surrounded by green space and blossoming flowers. If you're lucky enough to hit the park on a Sunday morning, you can jog to the tunes of the Morning Ragas, a weekly outdoor music concert held amidst the lush, landscaped gardens.
Urban run #7
Chicago, Lakeshore
There's no better way to soak up the beauty and energy of Chicago than taking a run on the crown jewel of the city's trails, the 18-mile lakefront path. Head out to the green space of Lincoln Park and wind your way down the path to the lakefront. From here you'll enjoy a view of the blue waters of Lake Michigan against a backdrop of one of the world's most impressive skylines.
Urban run #8
Auckland, Mount Eden
Take to the trails of the peaceful sanctuary of Eden Gardens. Pass waterfalls, chirping birds and flower beds built into the volcanic earth before summiting on the highest natural point in the "City of Sails." Hike up the bowl-like volcanic crater to the top of Mount Eden. Sitting on the roof of Auckland, enjoy 360-degree views of the city's bays, islands and skyline.
Urban run #9
Rio de Janeiro, Tijuca Forest
Revel in the beauty of Mother Nature on a run through one of the world's largest urban forests. Hit the three-mile footpath in the mountainous, hand-planted rainforest while admiring the wildlife. Make your way up the hillside to the top of Corcovado Mountain, where you'll be greeted by the iconic sculpture of Christ the Redeemer. From here, savor the breathtaking views overlooking Rio de Janeiro.
More ways to stay fit while traveling