Cell Phone Safety
For Kids
Cell phones for children are useful for staying in contact with parents and for emergency purposes, but do these benefits outweigh concerns like sexting, cyber bullying and other cell phone misuse? Cell phone safety is a growing concern and staying on top of current cell phone safety trends (including the evolving list of acronyms and techniques kids use to thwart parents' best efforts) is nearly a full time job. Before you throw in the towel, consider these five cell phone safety tips.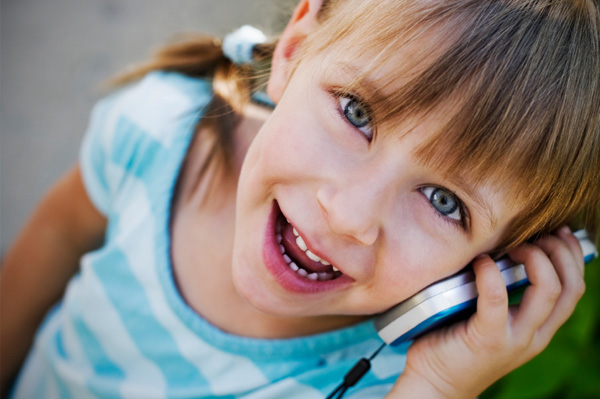 Is my child ready for a cell phone?
Does your teen really need a cell phone? The answer usually comes down to responsibility. Their ability to understand the risks associated with misuse and the importance of cell phone safety are key indicators of emotional readiness for a cell phone.
Learn the basics of cell phone safety
If this is your child's first cell phone, begin by teaching him about basic cell phone safety features such as key lock, speed dial and accessing emergency numbers. ConnectSafely encourages teaching your child the importance of not sharing his phone and keeping it locked when not in use. This ensures other children and adults will not have access to your child's personal phone number and information.
Privacy matters
First, choose a cell phone with built-in parental controls, including the ability to restrict calls to and from certain numbers. Then, make sure your child understands she shouldn't share her cell phone number with people other than family and close friends or list it on social networking websites. Also, teach your child to not answer calls or open text messages from numbers he doesn't recognize and how to block numbers from unwanted callers. For younger children, you can choose a cell phone which allows you to control the phone numbers that are permitted for both incoming and outgoing calls.
Safe use of cell phone cameras
Cell phones with a photo or video camera add another layer of cell phone safety concerns. The ability to take and post photos and videos to social networking sites is a common source of cyber bullying. Remind kids to never download a photo of a friend onto a social media page without permission, and encourage them to prevent others from doing the same. Likewise, SafeKids suggests your child avoid letting other children take pictures of her in an embarrassing situation. Cell phone cameras also add another layer to the issue of cell phone sexting. Consider these tips for talking with teens about sexting.
Look for cell phone parental controls
Cell phone parental controls make cell phone safety less of a hassle. Common cell phone parental controls include: 
Restricting phone numbers your child is allowed to use
Setting filters on the type of multimedia content a child can access
Disabling phone on a timer, such as during school hours or after bedtime
Regulating the amount of calls and text messages
Setting dollar limits on downloads, such as ringtones and applications
Monitoring a child's location is also available on many cell phones. Using GPS, the system shows you where your child is and alerts you if your child goes out of a predetermined area.
Learn more about cell phone safety