5 Fabulous
Winter Getaways
Imagine relaxing with a cup of hot chocolate by the glow of a flickering fireplace, skiing down powdery mountains or ice-skating on a sparkling pond. Sound like the perfect storybook winter vacation? It is—and here are five fabulous winter getaways that will live up to your winter vacation dreams.
(page 5 of 5)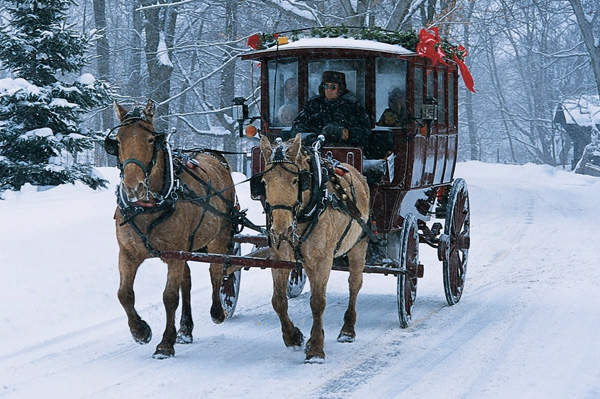 Kohler, Wisconsin
Winter activities abound in this cozy village—from cross country skiing on more than 25 miles of snow-covered trails winding through woodland vistas and rolling meadows and ice-fishing to ice-skating on the frozen Wood Lake. Make your winter retreat complete by staying at the Inn on Woodlake, located on Wood Lake. The boutique-style renovated inn is also dog-friendly, so you can bring your furry friend on vacation, too. Rates vary; nights including breakfast start at $114.
More holiday ideas
How to really enjoy the holiday season
Learn to enjoy the holiday season with three easy tips.
More can't-miss winter destinations