Amazing Holiday Getaways
Your most luxurious holiday weekend may be just around the corner. With upscale hotels offering weekend specials, it's the perfect reason to indulge. Consider the fancy factor: the long-term effects of sleeping on fluffy mattresses with puffy pillows and duvets, sinking into a hot bubble bath and room service (imagine hot coffee arriving in a silver pot—how fun!) could far outlast the weekend. So consider a holiday weekend away—it may be your most relaxing escape ever.
(page 2 of 5)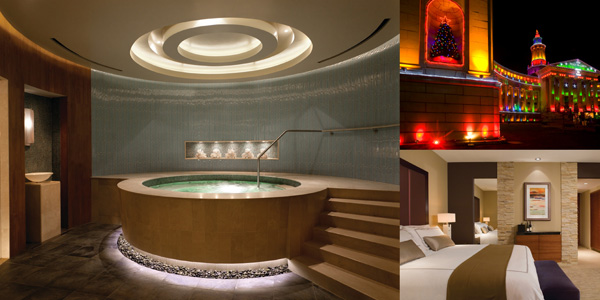 Holiday in Denver
Need a reason to visit the Mile-High City? The sunny metropolis (Denver has 300 days of bright sunshine, more than San Diego or Miami Beach) has a new luxury resident, the Four Seasons Hotel Denver. Opened in late October in the theater district, the luxury property features the chic street-side Edge restaurant, a rooftop pool and spa. The décor is inspired by the region's natural beauty, featuring warm earth tones, natural wood and stone accents, and paintings by contemporary Colorado artists. Rooms also feature the signature Four Seasons bed. To entice visitors to experience this new Four Seasons, the hotel is offering a special introductory rate starting at a low $180 per night. In addition, the Eat Shop Spa package can be booked for one person or two, and includes a one-night stay in a deluxe room and exclusive shopping savings and offers from a variety of retailers (such as a $25 gift card to Cherry Creek North Shopping District and to any of the shops at Larimer Square, and a gift with purchase from Neiman Marcus and Saks Fifth Avenue). The package also includes a 90-minute spa treatment and lunch at Edge. Rates for this package start at $405 per night.
Up next: Luxury in Los Angeles >>