Kids And Computers
Tired of your kids hogging your computer at home? Maybe it's time to buy a separate computer just for your children. Before running out and buying the first affordable computer that you see, read through these 10 things you should know about computers for kids.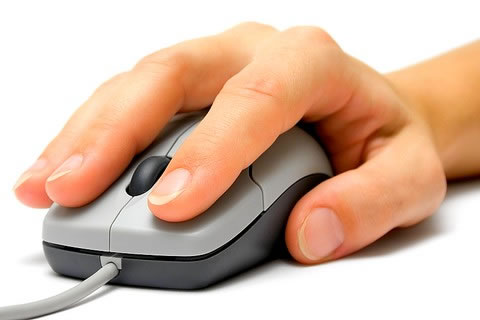 Children start using computers at an early age.
Some kids like to play on the computer before they can even walk. For very young children, consider a toy computer that looks like a regular laptop but instead features interactive games, puzzles, stories and other functions. These laptops for toddlers and preschoolers are made from durable materials and often feature themes such as Mickey Mouse, SpongeBob and more.
Appearance matters.
You want a computer that is functional. Your kids not only want one that works, but looks good, too. Computer systems for kids can offer the power and functions of a traditional computer and also come in fun colors and themes. Your little girl may want a PC with a pink case, toddlers might like a keyboard with colorful keys, etc. When shopping for your child's computer, consider that they'll be more likely to use it if they like how it looks.
Performance matters.
Though you might think your children just need the cheapest computer available, that's truly not the case. Your kids will likely be playing games on the computer — so they'll need a graphics card to support their video games. Also, make sure the hard drive has enough space to store games, movies, music, e-books, homework assignments and anything else they might need. A quality speaker system, at least 1 GB RAM for speed and performance, and good size monitor are also factors to consider.
Computer games can be educational.
No matter how much bad press they get, computer games aren't all bad. Many games and activities are actually very educational. And what's great is you can easily find free educational computer games for kids of all ages. For infants and toddlers, check out the online learning games at Fisher-Price.com and BabyGamer.com. For elementary school age children, take a look ABCYa.com and Learn4Good.com for math and reading games, learning activities, problem solving and other applications.
Filtering software isn't perfect.
Internet filtering software, such as Net Nanny, should be just your first line of defense to protect your children online. These powerful tools have parental controls that allow you to determine what internet content is accessible on the computer. And though filtering software can make a huge difference, it's not foolproof. In fact, smart kids learned to circumvent the filters by typing https:// instead of http:// before website addresses (the latest version of Net Nanny solves this problem, however). If your kids want to access porn or other inappropriate websites, they will find a way. Don't let the filtering software give you a false sense of security. You should continue to monitor their time online.
Kid-friendly browsers are customizable.
You may have heard of kid-friendly browsers such as Kidzui, KidRocket, and Kido'z. If you want to provide your children with a fenced-off, safe section of the web where they can play games, watch videos and visit kid-friendly sites, these browsers are an easy way to do it. And, they aren't just limited to the software-approved sites and games — you can customize the content with websites that you white list. In addition to the parental control, you can also see how your child has been spending their time online. Available reports show lists of search terms, games played, times on various tasks and other functions broken down to the minute.
Laptops are good options for children.
Laptops used to be so expensive that they weren't a viable option for your kids. But in recent years, the price of laptop computers has declined tremendously. Now, you can find a netbook for a couple hundred dollars and a variety of laptops for kids priced around $500. Laptops are perfect for children because they are portable. Your kids can take their laptops over to a friend's house, to school or anywhere else they need to go. Today's laptops are lightweight, thin and easy to tote around.
Talk about it!
Check out our parenting message boards and talk to other moms right now!

 

Service plans may be worth it.
Many buyers turn down the service plan or replacement warranty when purchasing a computer for their home. However, if you are buying the computer for your kids, you should think again. As we all know, accidents happen...and with kids, they happen often. Though computers are more durable than they were in the past, and some offer kid-friendly functions, such as wipeable keyboards, the cost of a service plan may save your computer and your sanity.
Computers can be energy efficient.
When shopping for a computer for kids, consider energy efficiency. Like refrigerators, dishwashers and other home appliances, computers can be Energy Star qualified. These devices use less energy and meet energy efficiency guidelines set by the U.S. Department of Energy and Environmental Protection Agency.
Free/low cost computers are available for kids.
Think you can't afford a computer for your kids? Think again. Organizations across the country offer free and low-cost computers for families in need. Visit the Computer Recycling Center or Computers for Kids websites to find their qualification guidelines and learn how to apply. (These computers are donated by people and businesses, so if you have an extra computer you aren't using, consider making a donation.)
More about kids and technology
Educational gadgets for kids
How to monitor your kids on the web
Kids and technology: Age appropriate guide
More From SheKnows Explorer