Get The 411
On Your SSN
Providing a Social Security number (SSN) has become so commonplace that we often hand it over without thinking twice. However, aside from several specific instances, the decision to pass along your Social Security number is actually within your control. Keep reading to find out when it's okay to share your Social Security number.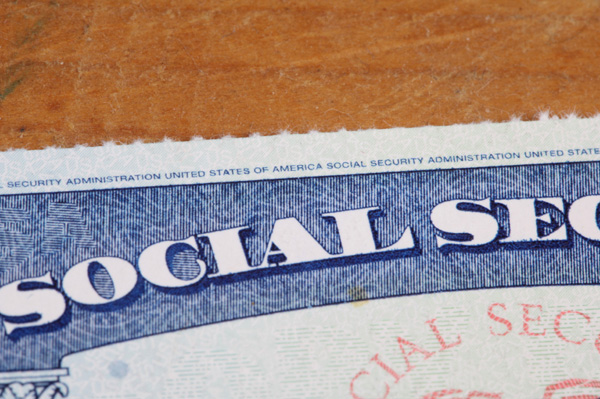 As a precaution, Andrew Brandt, lead threat research analyst at Webroot, suggests you act defensively when it comes to your SSN. By training yourself not to enter the Social Security number onto any forms, you'll prevent yourself from handing it out unnecessarily. If the company insists you provide it, Brandt recommends asking them to explain their reasoning. If you still aren't comfortable, keep in mind that a private business that wants to perform a credit check has the right to refuse to do business with anyone who won't provide their SSN. So, you may want to take your business elsewhere.
Other options? Ask the company if you can provide your driver's license number instead, or offer to pay cash upfront if they fear you'll skip a payment.
Although there are plenty of instances when you shouldn't need to provide your Social Security number, there also are some where it's required. But be forewarned: Tami Nealy, director of corporate communications at LifeLock, points out that even when you're required to provide your SSN, it won't necessarily stay safe. "There's no guarantee that the organization or business has appropriate protective measures in place; obviously, data breaches happen."
Here are five situations when it's okay to hand over your SSN:
Banking needs
According to Brandt, your Social Security number is generally required by financial institutions to set up bank accounts, credit cards, and to obtain loans. In addition, Brandt says some rental property landlords may require the SSNs of prospective renters in order to run their credit.
Applying for a job
According to the U.S. Social Security Administration website, in order to submit a job application, you must provide your Social Security number. The site also advises you not to carry your card with you at all times but to keep it in a safe place with your other important papers.
Applying for a marriage license
When applying for a marriage license in the U.S., you and your fiancé will both need to provide Social Security numbers.
Credit reporting agencies
If you're pulling your credit from a credit reporting agency like Experian, Equifax, or TransUnion, you'll be asked for your SSN. When ordering an annual credit report from one of the major bureaus, ask for your SSN to be left off of the document to prevent identity theft while in transit.
Applying for insurance
Nealy advises that you'll need to provide your Social Security number when applying for health and car insurance. In addition, you'll be required to pass along your SSN for MediCal and Medicare since they're government health plans.
More ways to prevent identity theft