Embrace The Web
Did you know that you can track your children's daily school activities, grades, and even what they have for lunch every day...all online! Did you know you can order pizza online, or that parks and recreation schedules are available at the touch of a button? Best of all, shopping anywhere in world is literally at your fingertips...heck, you can even order your groceries online and have them delivered.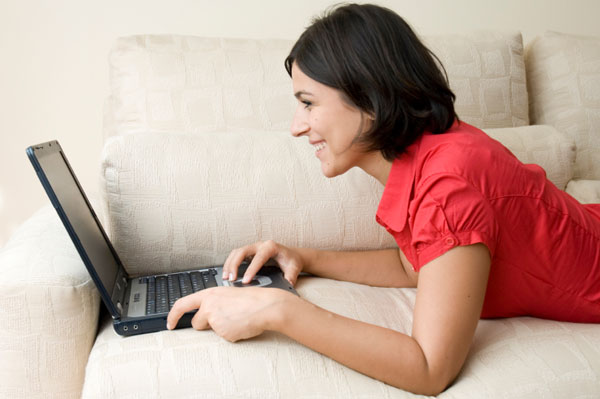 It's an Internet world. The days of the Yellow Pages are gone for good and if you don't know how to surf the net, life could become much more complex for you.
Start searching
The first thing you need to understand is that you can type whole sentences into a search engine or search bar on your browser. The more specific you are, the more specific the search results. For instance, if you type in "vacation homes in Key West, Florida, on the beach," you are likely to find some pretty great places to stay.
Use quotATION MARKS
If you type your search parameters in quotation marks, then you will only get those terms. For example, if you type in baby supplies, you will get pages that have the words baby and supplies anywhere on the pages, which means that you could be looking at cleaning supplies for babies' rooms when what you really want is diapers and baby powder. However, if you type, "baby supplies," you will only get websites with that exact term.
Get connected
Not only is it an Internet world, it's also a fast-paced world. That means that being able look things up quickly is critical, so you need to be aware of what connectivity and speed mean.
Dial-up works by connecting your computer through a standard telephone line. The average speed is 56.6 Kbps — that's 56,000 bytes of data downloaded per second. In today's world that's SLOW, SLOW, SLOW. A cable or DSL line, on the other hand, has speeds around 3 Mbps or 3 million bytes per second. Much better, particularly since so many sites are using multimedia, which require lots of bandwidth to download to your computer. You can get satellite high speed Internet, which is actually slightly slower than DSL or cable (2.3 Mbps or 2.3 million bytes per second), however, this option actually makes sense if you are in a remote or rural area (like a canyon) where cable or DSL are not available. Another way to add to your existing connectivity is to own a smart phone so, while you are on the go, you can stay connected.
There are lots of support groups for smart moms online, just like SheKnows, that can help you stay savvy and up-to-date on the latest technology.
More tech tips
More From SheKnows Explorer