Travel Tips
For Spain
Dust off those passports and get ready to explore Spain! Your first thought may be to hit Madrid, and that's well worth seeing, but there's more to experience than the usual touristy stops. Whether you're a novice or seasoned traveler, there are plenty of highlights and hidden must-see gems. Here are a few international travel tips for Spain to make your journey easier and help you discover the true Espana.
(page 2 of 2)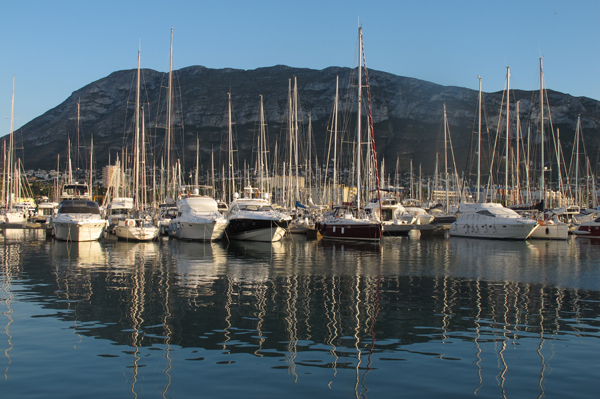 Destination Spain
"After Madrid you'll want to do something different. Some people prefer to go to Barcelona because it's a Mediterranean city," says Maria. "Others who've been there prefer to come to Valencia, which isn't as big as Barcelona. It's nice for a weekend to hire a car or go by train."
Day 1: Next stop, Alicante. Take a walking tour of the city encompassing Santa Barbara Castle, a fortress divided into three separate precincts, dating back to the 1500s. Other highlights include Town Hall, an 18th century baroque palace known for a papal bull signed in 1775 by Pope Pius VI.
Day 2: Experience more of Alicante including the MARQ -- the provincial archaeological museum -- which is housed in a former hospital. In the afternoon depart via car for Denia. Spend the afternoon lounging on the beach, a short walk from hotels like the Hotel El Raset, a modern hotel with free Internet in the lobby.
Day 3: In the morning, visit the Palau de Governador within the Denia castle, located on a rocky crag overlooking the city. Ibiza is a ferry ride away, so why not travel to the nearby island for the night?
Day 4: Travel to Valencia, a modern city with old school charm. View the Ciudad de las Artes y de las Ciencias. Enjoy lunch in Nou Raco in El Palmar and take a late afternoon walking tour of the city. Highlights include the Plaza del Ayuntamiento, which boasts flower stalls and the baroque architecture of City Hall, the Post Office and the telegraph building. Enjoy seafood dinner at Seu Xerea.
Day 5: Enjoy another relaxing day in Valencia, including shopping at El Cortes Ingles, admiring the Spanish Gothic buildings such as the Lonja de Mercaderes y Consulado del Mar (silk exchange) or simply indulging in some tapas as you people-watch in the square.
More international travel tips